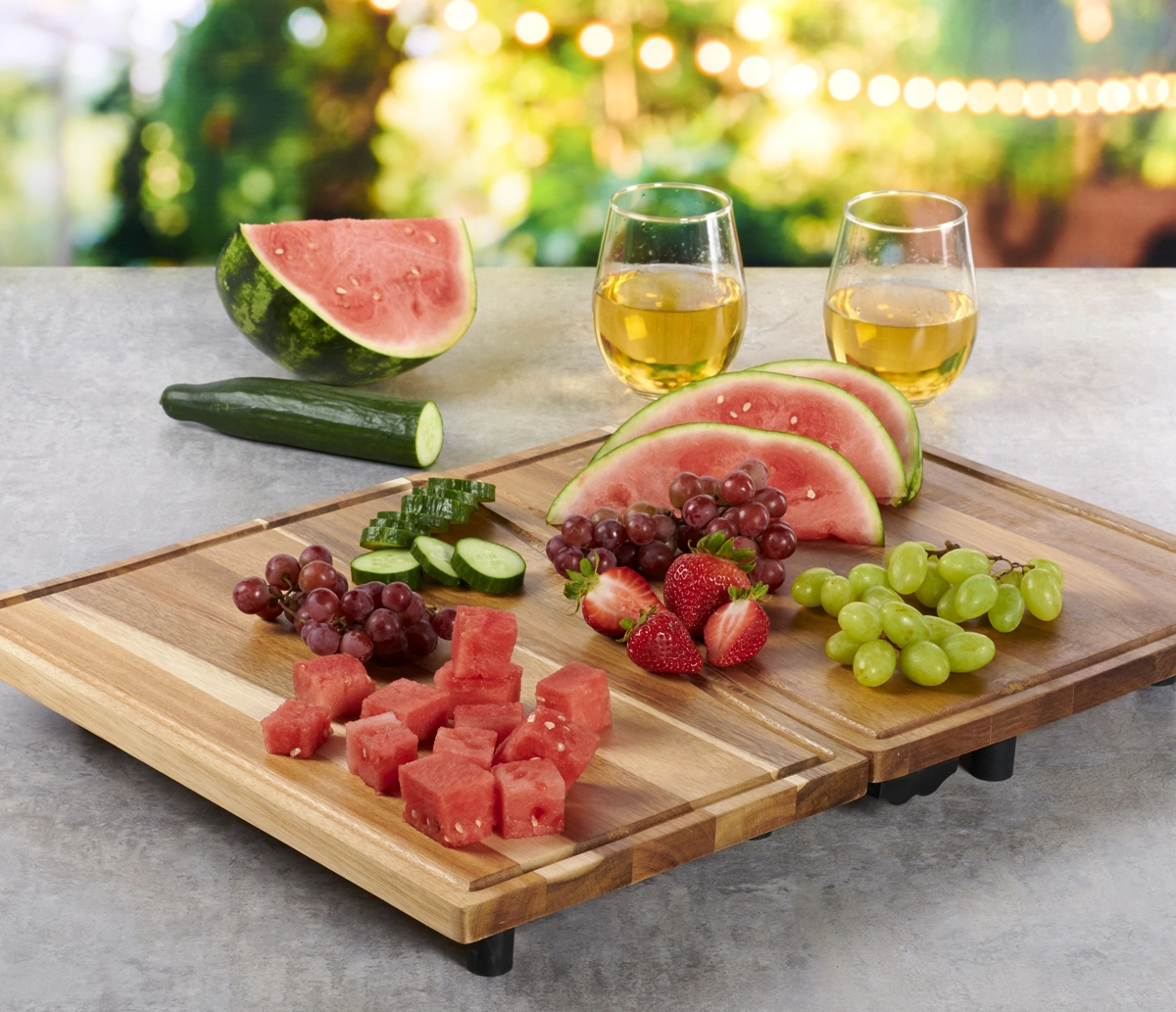 Summer is here! That means sun-kissed afternoons, laughter-filled picnics, and memorable backyard barbecues. If you're looking to wow your guests and get everyone mixing and grooving, read on! We've compiled a few easy and unique ways you can reutilize household standards to get everyone chatting.
Start Right with Summer-Themed Hors D'oeuvres
Our SwingBoard is well-known as the perfect way to slice, prepare, and serve. This authentic, and uncommonly beautiful, product is sure to get guests' attention. However, if you're looking to add a conversation starter, try color matching your board to summer! How? Think bright.
For vegan friendly crowds, join fresh fruits and veggies like watermelon, strawberries, carrots and bell peppers with nuts, dips, and decorative sunflowers.
Looking to transport guests to the Mediterranean? Add mozzarella, marinated olives, and deep green basil leaves with rosy-hued prosciutto, richly flavored salami, and smoky sausage.
What better way to get people chatting than by a personalized drink station that matches every drink to its perfect glass?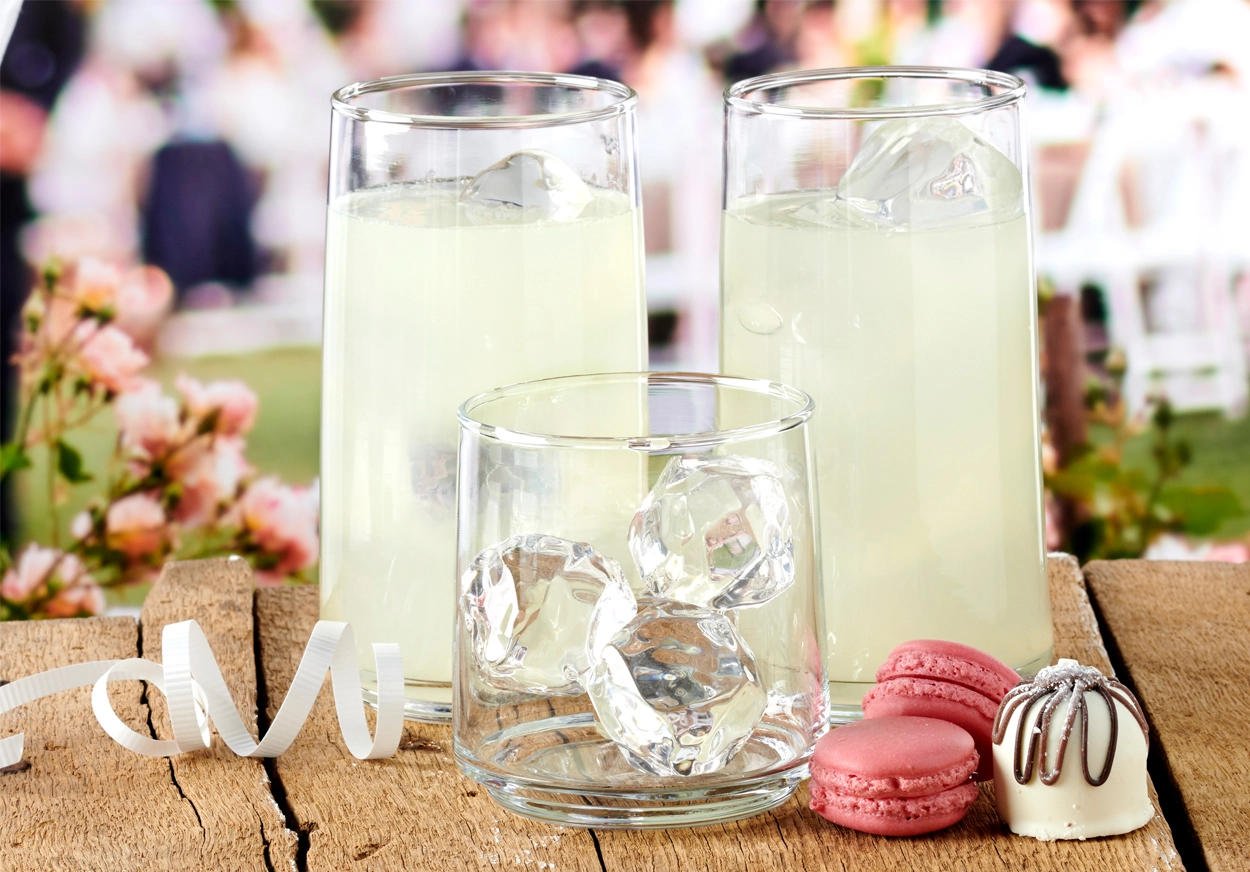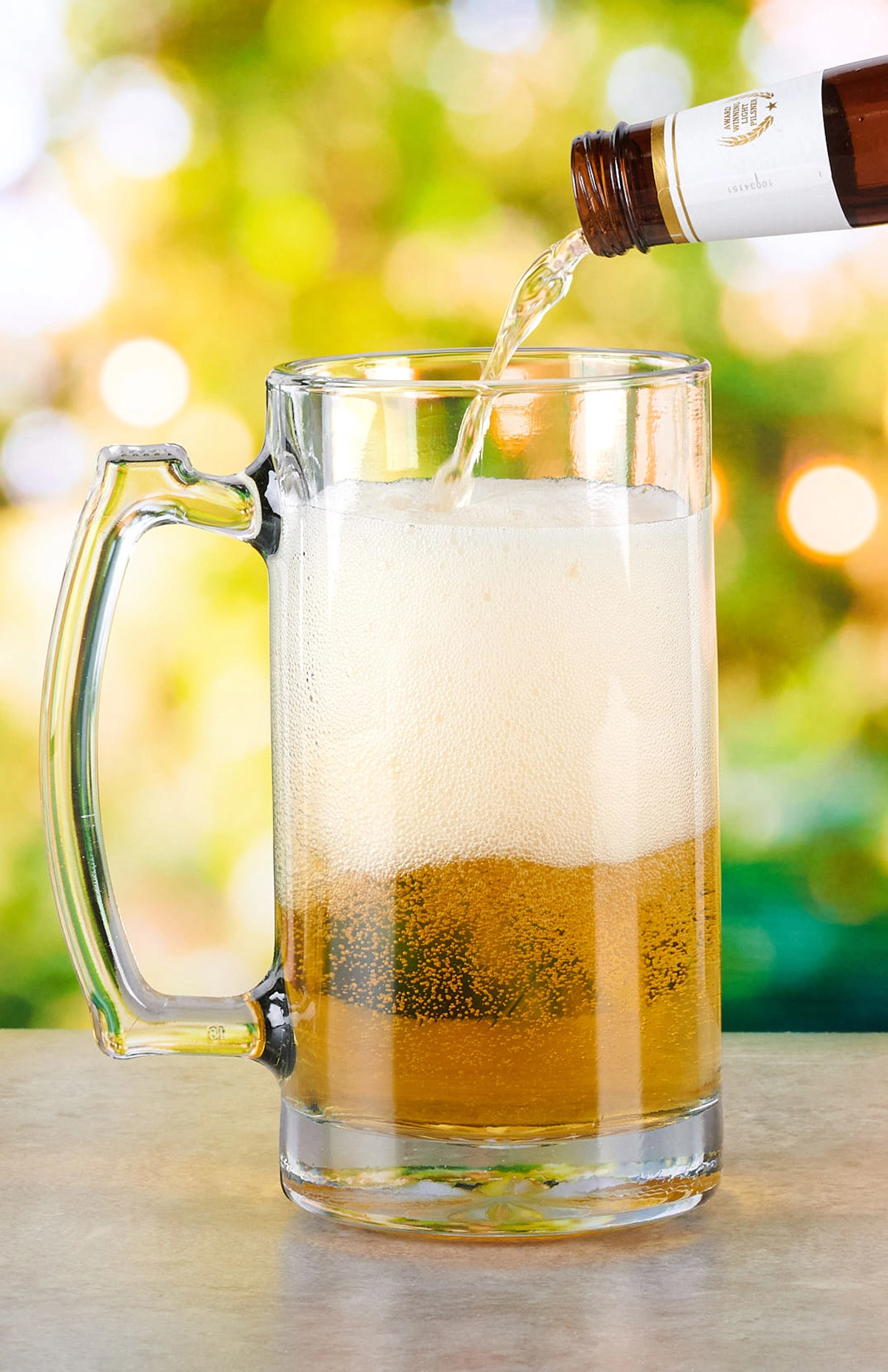 For beer lovers, our Beer Mugs allow guests to enjoy beer the original, classic way.
And what summer is complete without lots of wine? Vienna Stemless are ideal for a more casual backyard get-together. Throwing a more upscale party? There are no finer glasses than our Karen MacNeil line.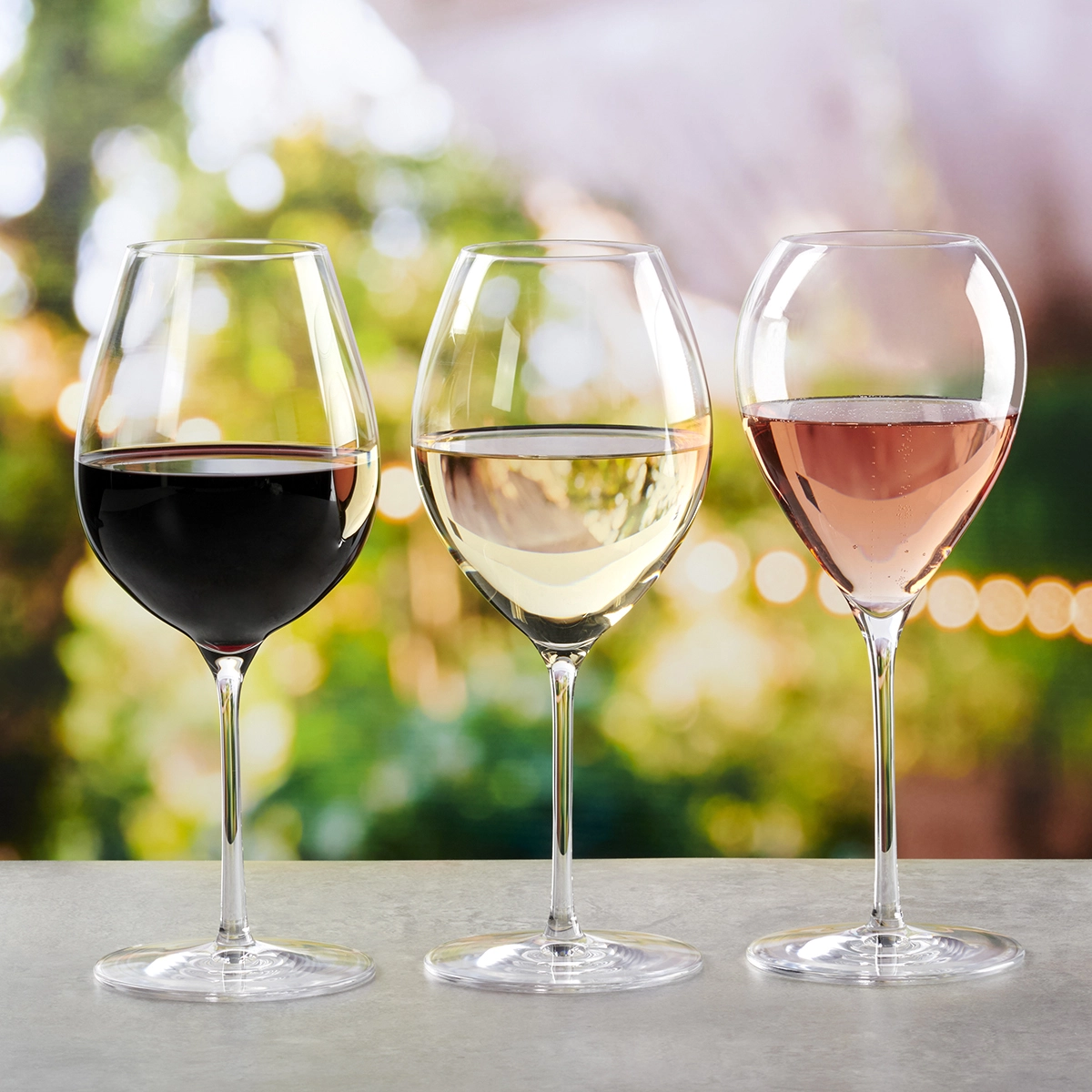 Set up a table. Prepare the beverages. And line up the matching glasses to get the conversation (and the drinks!) flowing.
Self-Serve Summery Salads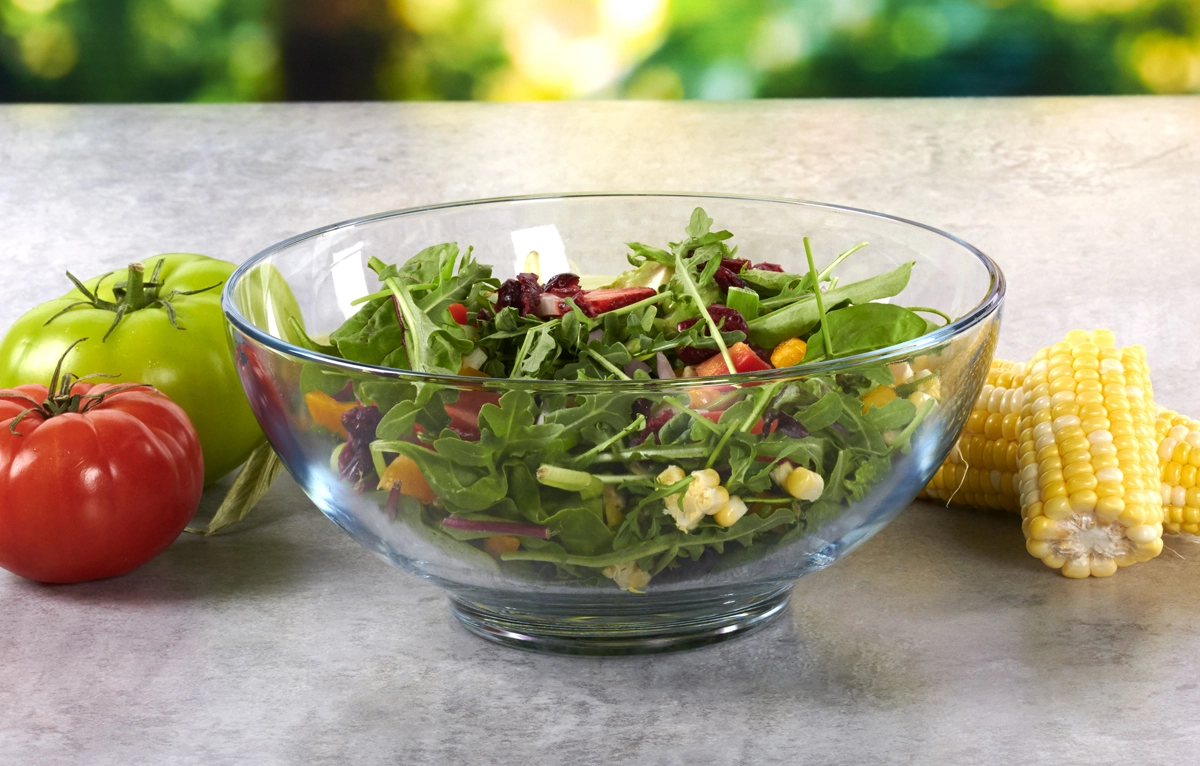 The easiest way to get guests rubbing shoulders and breaking the ice is to get them next to each other. An interactive, do-it-yourself salad bar is a simple, effortless way to get folks mingling. Use our beautiful new Whitman™ serving bowl or our Presence Collection that has everything you need. Fill the 11-inch bowl with an assortment of fresh, crisp greens and colorful vegetables. Place the 9-inch personalized-sized bowls nearby for self-service. Include an array of flavorful dressings and toppings on the 13-inch platter. That's it!
Aesthetics are the easiest, and most often overlooked, game-changer to enhance an evening. A good look can transform your summer table, bar, or backyard. Provide soft mood lighting with a gentle glow inside Votive Candle Holders.
It's much easier than you think to add that small swerve that makes your party especially memorable. There are tons of uses for products in your home that, with a small tweak, can bring those endless summer conversations out of your party.