There are all kinds of bakers: first-time bakers, weekend bakers, competitive, and professional bakers. At Anchor Hocking we understand not all bakers are alike. That's why we offer 7 baking collections. Our TrueLocking Lid™, Oven Basics, and Essentials collections have lids or travel options perfect for storage or transport. Our Laurel and Heritage Basketweave™ collections with distinctive glass designs add flare for food presentation. And our Premium and Fire King® collections are for bakers who crave better baking results!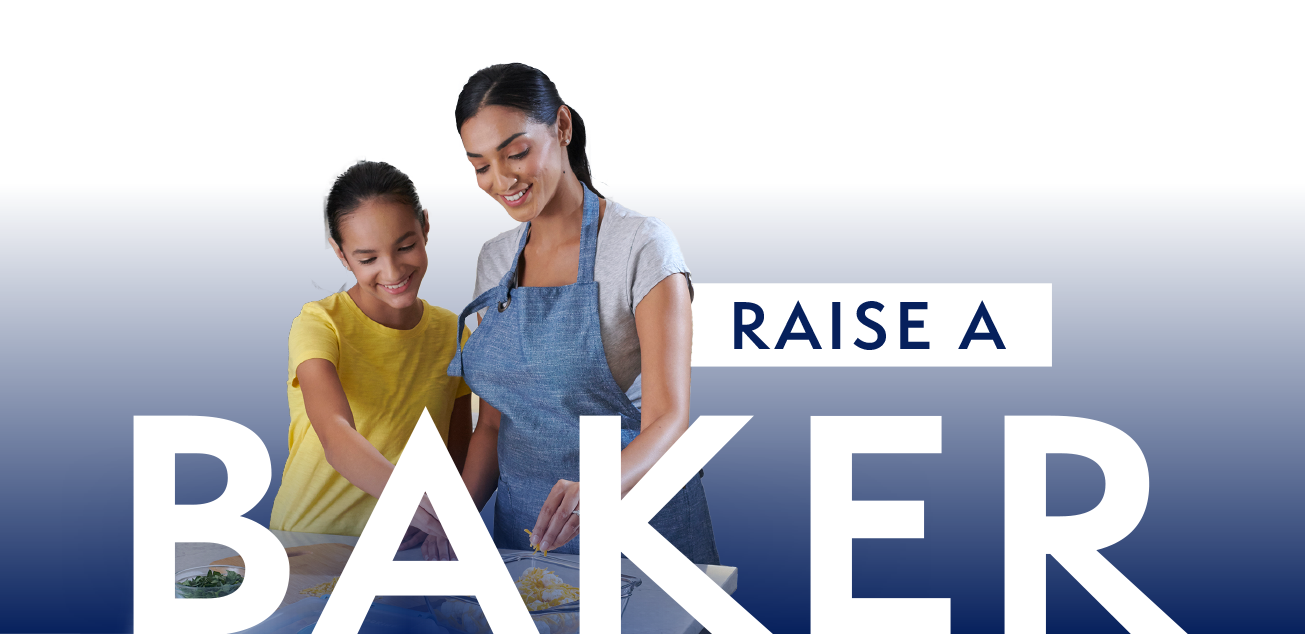 2 years old: 
• Wipe table tops
• Move pre-measured ingredients from one place to another
• Add ingredients to a bowl 
3 years old: All of the above plus…
• Handle dough, begin kneading, simple shaping 
• Pour cool liquids into mixture
• Mix dry ingredients with wire whisk or spoon in extra large bowl 
4 years old: All of the above plus…
• Form round shapes with dough
• Mash fruits (bananas) or cooked vegetables
• Set table
5 to 6 years old: All of the above plus… 
• Help measure dry ingredients (stir, spoon, level) 
• Use a handheld eggbeater or whisk 
• Sprinkle ingredients on salads, cakes, cookies, casseroles 
6 to 8 years old: All of the above plus… 
• Measure liquid ingredients
• Learn to crack eggs 
• Knead dough
For more tips on baking with your children visit Homebaking.org.