Anchor Hocking's serveware collections are elegant staples for any occasion. The clean durable design of our cakes stands create a base for confections to take center stage. Our Hobnail, Presence, and Whitman Collections offer 3 distinct ways to plate appetizers, snacks, and meals. While the Fountainware and Accessories offer vessels for sweet treats and condiments that match any collection.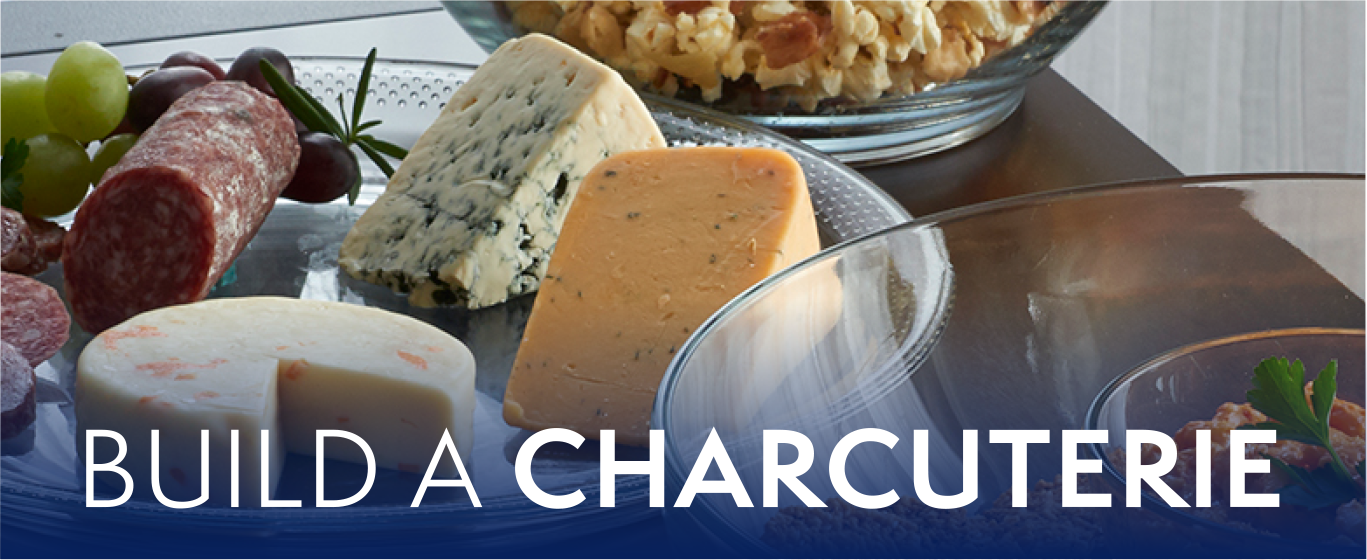 Charcuterie originated from the French tradition of serving fresh-cut cured meats and cheeses. Today charcuterie has evolved beyond the traditional. From breakfast themed to desserts—it may fill a board or an entire table. Whatever the size and motif, it is all about the organization and layout of the food. Using an array of platters and bowls makes the layout more visually appealing. The various containers also keep items orderly as hungry guests fill their plates. Here are some tips to creating an amazing looking spread:
Use Height
Using tall platters, like the Anchor Hocking Cake Stand, give visual interest and highlight areas of your charcuterie display.
Small Cups & Bowls
Bite-sized items like olives and nuts, are easier to display in small vessels, such as the Anchor Hocking Whitman Mini-Serve bowls. These small bowls can also help to contain liquids from pickled items or wet fruits.
Deep Bowls
Large containers, like the Anchor Hocking Party bowl, make a nice resting place for lengthy items, such as toasted bread slices or long vegetable crudité.