DEPENDABLE
Bakes evenly, retains heat so it keeps food warmer, longer & cleans easily
DURABLE
Glass will not warp or stain
VERSATILE
Bake, Serve & Store; Clear glass allows you to see what is baking

WHY IS ANCHOR HOCKING GLASS MADE FROM SODA LIME SILICATE?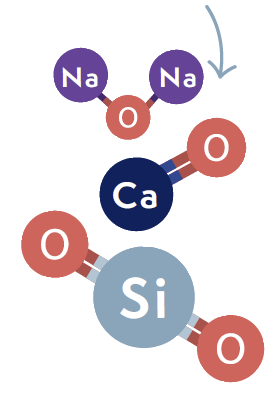 SODA-LIME-SILICATE GLASS:
It is glass made of SODA LIME (70 SiO2 CaO, 15 Na2O) and is the type of glass used to make Anchor Hocking bakeware.
Anchor Hocking brand's tempered soda-lime-silicate glass bakeware is stronger and more durable than borosilicate bakeware. If it happens to break, it breaks into relatively small pieces generally lacking sharp edges.
It is 100% recyclable.