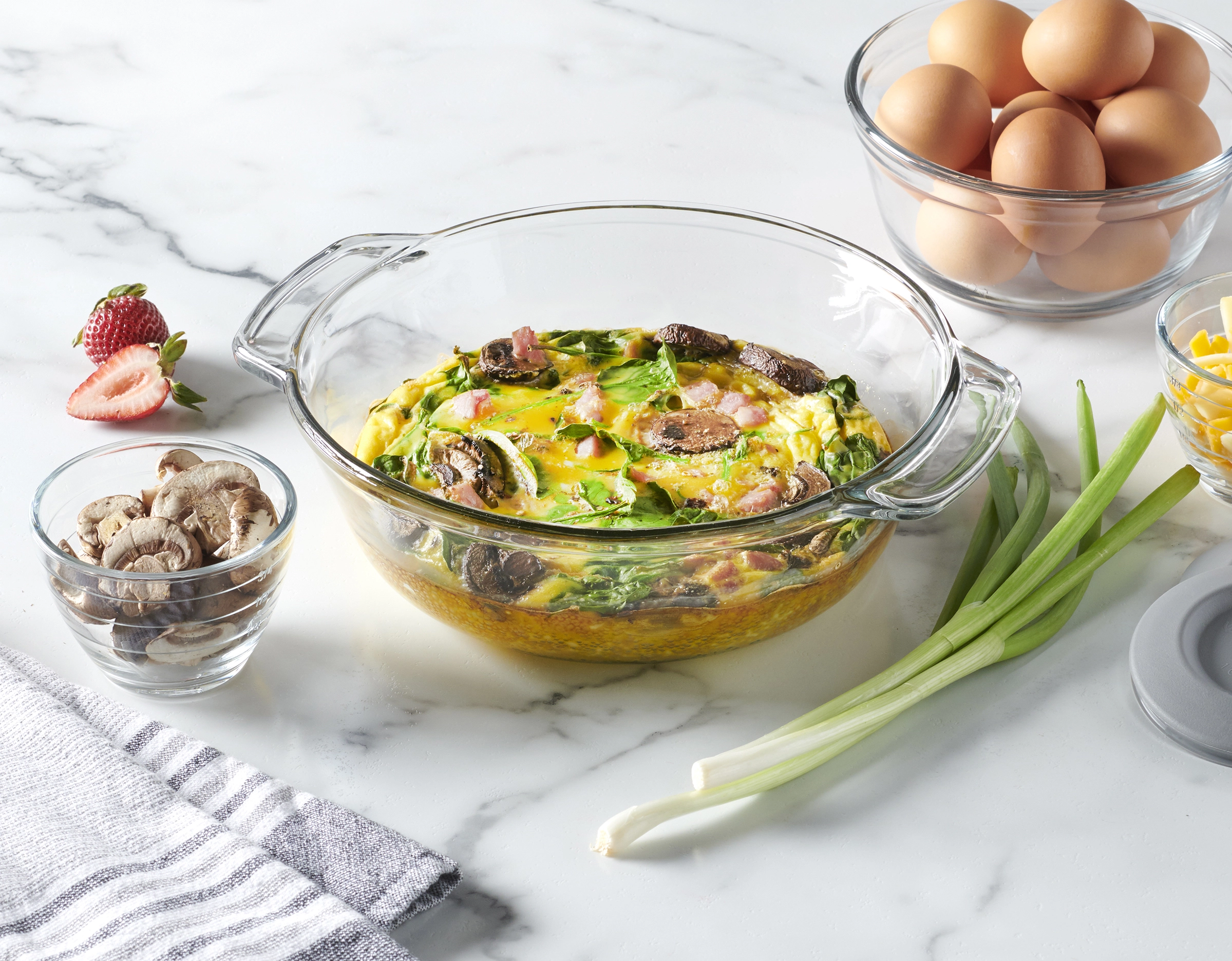 Starting your day off right is essential, and breakfast is the perfect opportunity to do just that. Luckily, the right kitchen utensils make preparing a delicious breakfast both easy and enjoyable. Whether you're a busy mom, a student running late for class, or a hostess who's looking to wake up your special guests with one very special morning spread, below are our top product picks to make prepping, cooking, and cleaning up a great breakfast a walk in the park.
A glass measuring cup is a must-have for any breakfast recipe that involves real cooking (no offense to all cereal lovers!). Whether you're making waffles, scrambled eggs, or melting butter, precise measurements are crucial to getting the taste and texture of your dishes right. Anchor Hocking's durable measuring glass is microwave and dishwasher safe. It has easy-to-read red markings that won't fade over time and an easy-grip handle for exact pouring.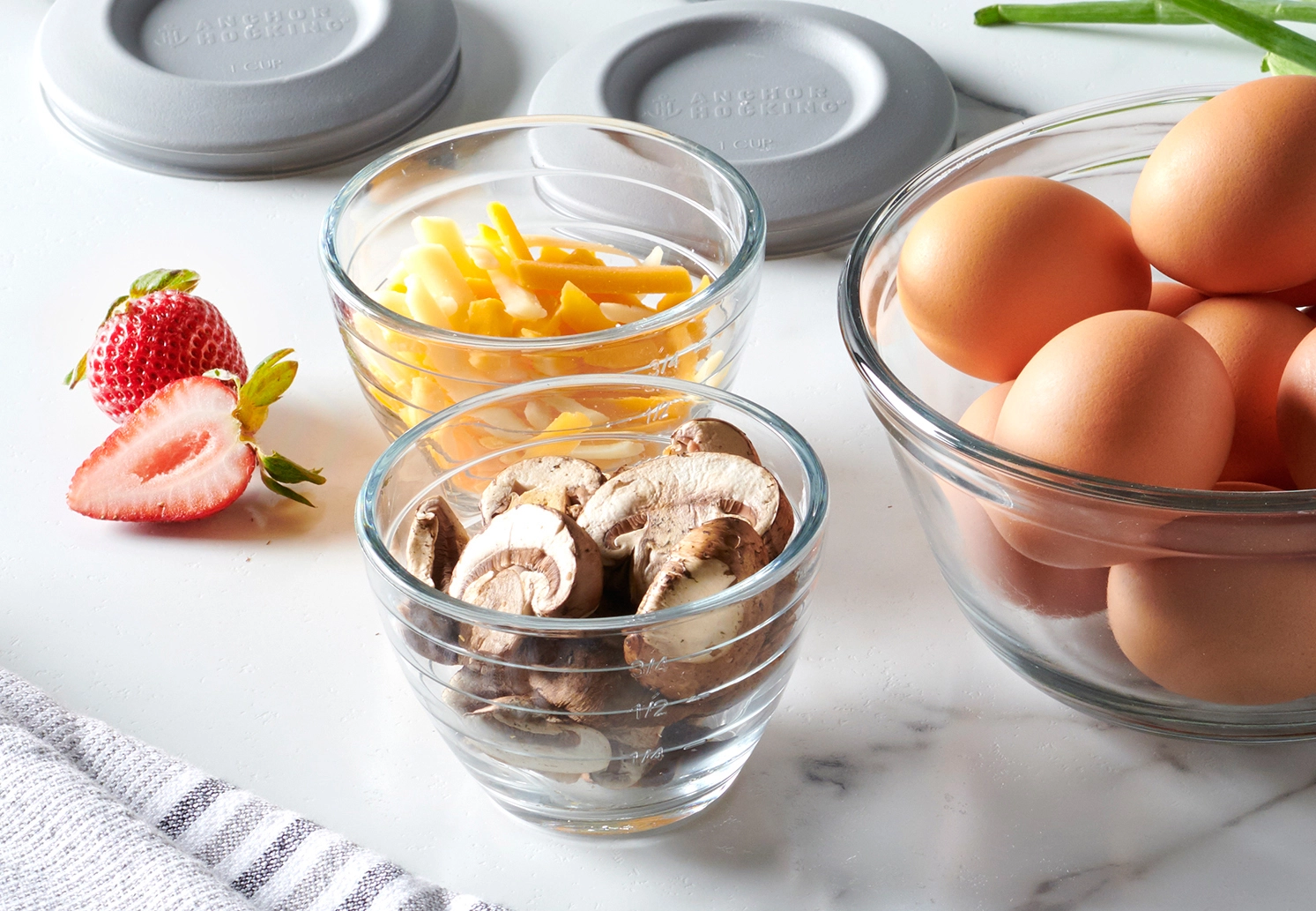 Cooking up some scrumptious homemade pancakes? Or maybe your own whipped cream? Mixing bowls are essential for any breakfast recipe that requires whisking or beating. Our 4-in-1 Prep Bowls are built to prep, measure, serve, and store. What really makes these unique are the deeply embossed lines that allow you to measure while you mix, saving you time during the cooking process and reducing the number of dishes that need washed. When you're finished, clean-up is a breeze. Durable glass is 100% dishwasher safe.
If you like to save time meal prepping or enjoy your breakfast left-overs a second time, then you'll need food storage containers. Our TrueLock or TrueSeal models are safe for the oven, microwave, dishwasher, and fridge/freezer. Both models have state of the art lids that keep freshness in while protecting the flavors of fruits, sausages, sauces, oats, and much more.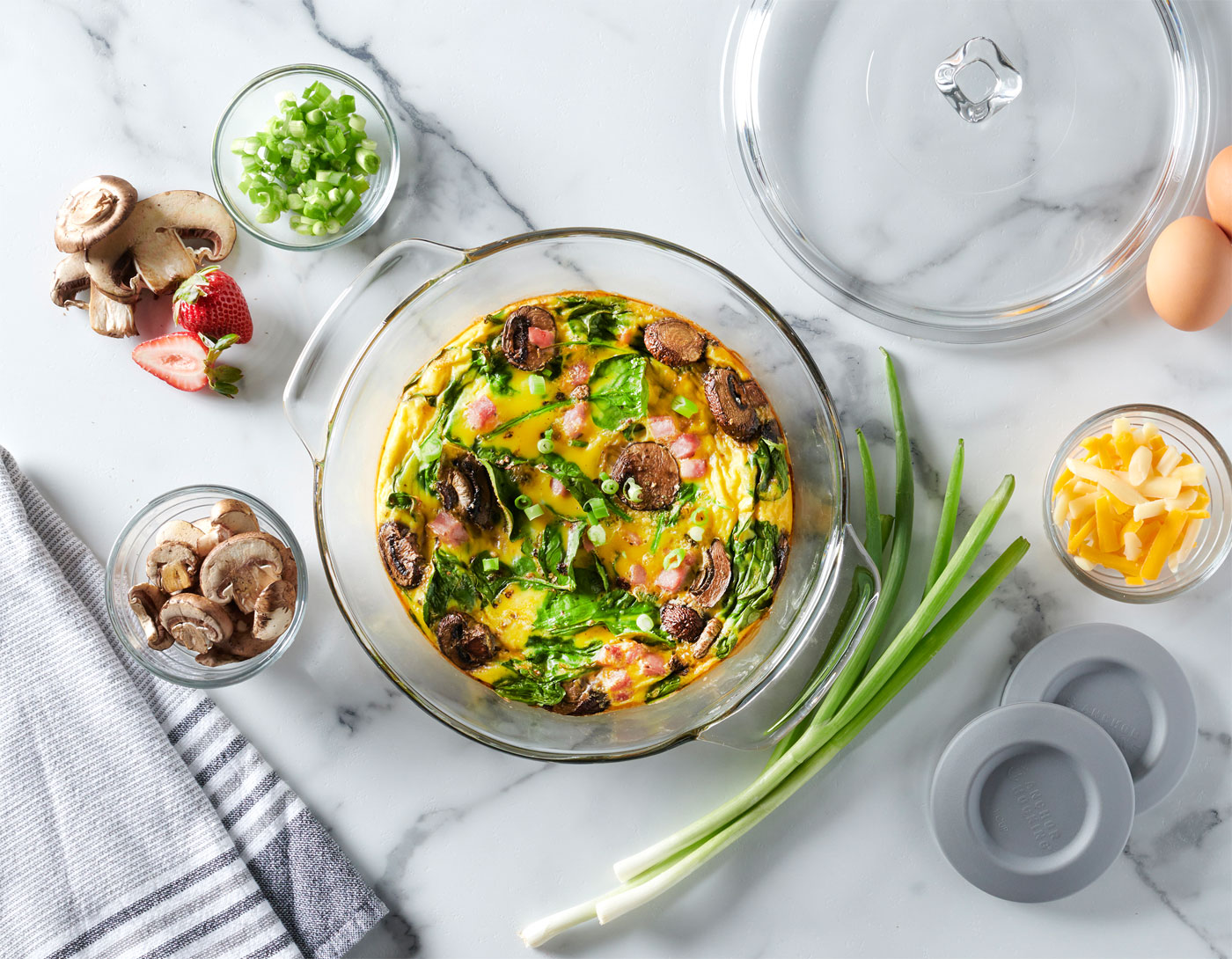 Casserole dishes are especially nifty because more complex foods can be prepped in advance and popped in the oven for a quick and delicious breakfast. Cook a savory casserole with eggs, sausage, cheese, and vegetables. Or, for something sweet, try a layered French toast with cinnamon, vanilla, and maple syrup. From baked oatmeal with your favorite fruits and nuts to classic breakfast burritos, the possibilities are endless. Anchor Hocking's casserole dishes are made of durable, long-lasting tempered glass. Their design allows for even cooking and easy dishwasher cleanup, making them a must-have for any busy morning routine.
No breakfast is complete without a hot cup of coffee or tea. These all-glass coffee mugs are great for a few reason. A footed stand ensures they won't leave rings. Their comfortable handle is easy to grip and won't heat up. And they're 100% dishwasher safe. With a sleek and contemporary design, they're not only functional but also stylish, making them the perfect addition to any modern kitchen.
Sometimes, all the perfect breakfast needs are a few smart purchases. Whether you're a seasoned chef or a beginner in the kitchen, Anchor Hocking has the tools to start your day off right. Wondering about other products that might similarly upgrade your kitchen? Check out our catalogue here.