The back-to-school season can be a great opportunity to get organized! Full of classes, sports, and after-school activities, it is hard to make room for healthy, practical meals that busy brains require. Below are a few quick food pointers that can help ensure your back-to-school season starts, and runs, like clockwork.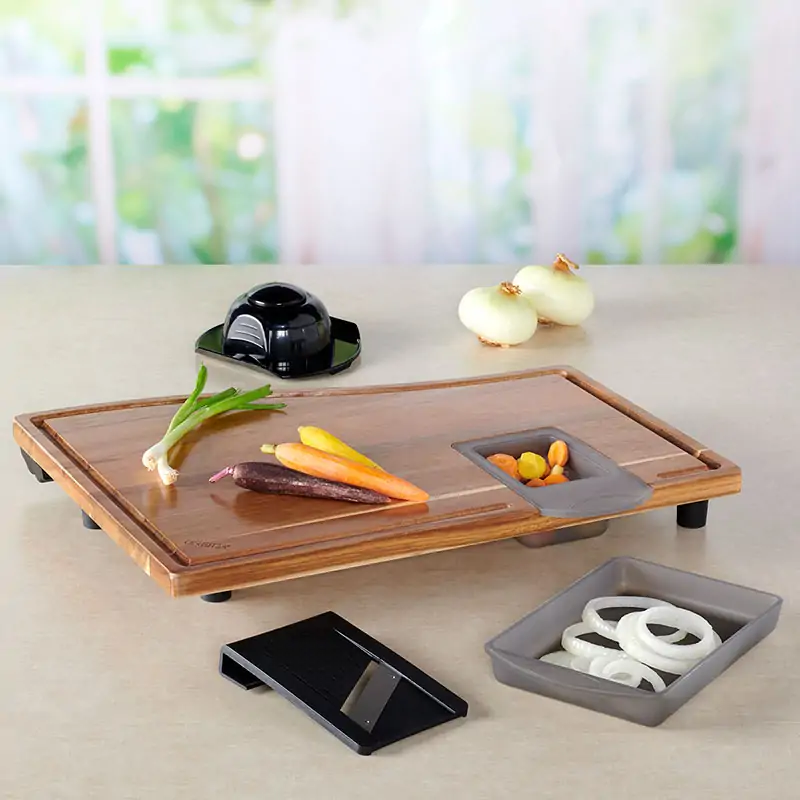 Going back to school is all about planning. For example, a week's worth of veggies can be cut all at once and stored in your fridge. Anchor Hocking's Swing Board®, which has the equivalent of two full-sized cutting boards, is ideal for cutting large quantities all at once. Sliced celery, broccoli, carrots, peppers, and more. Sort some into lunch boxes. Sauté some for fajitas. Coat the rest in olive oil and roast. Cooked or uncooked, seasoned or sauced — ten minutes of slicing can provide four different sides, all at once.
For more complex meals, think baking: lasagna, chicken, and baked pasta are great options that can be readied, covered, and stacked in the fridge. Anchor Hocking's Bake and Store Set has a variety of dish sizes and shapes – all with lids – to prep, store, portion, and oven-reheat at a moment's notice. This way, homemade meals are always ready to enjoy.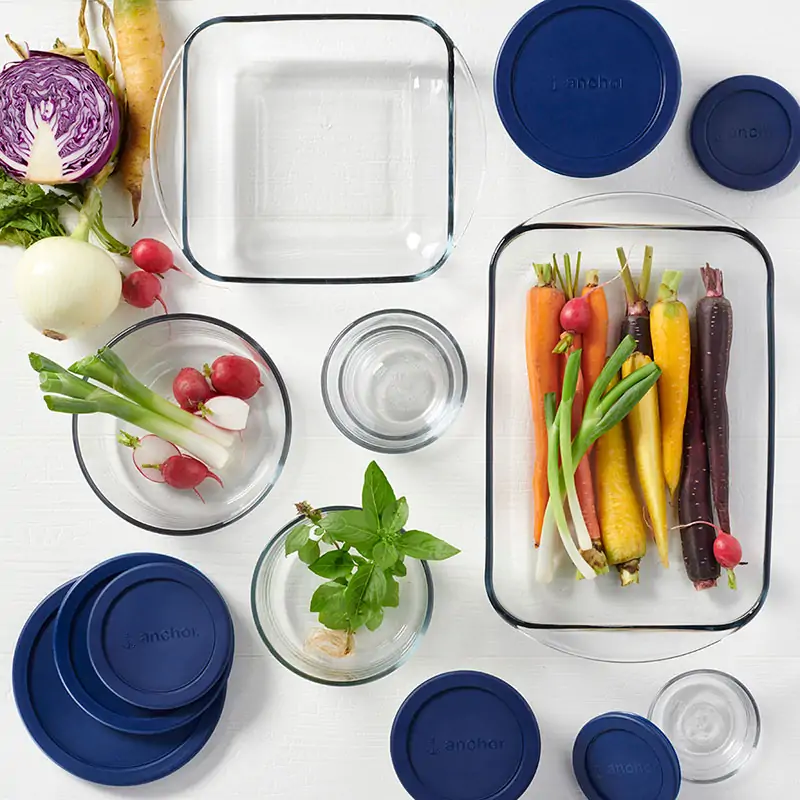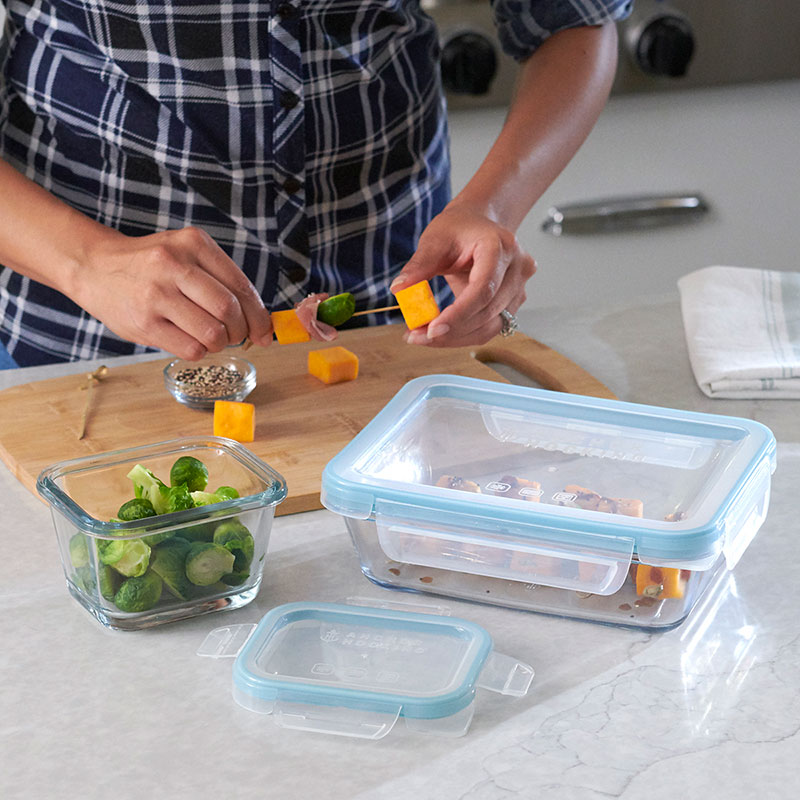 Packing lunch and snacks with the right container means kids' favorite meals can be enjoyed outside the home. Dressing-soaked pasta salad, mayonnaise-covered wraps, ranch-coated carrots and celery, sauce-drenched meatballs, heavily seasoned tacos, and much more can be heated, transported, protected, and enjoyed mess-free. Anchor Hocking's TrueLock Storage Containers clasp tightly closed for a seal that can be carried on the bus, through the halls, and stored in a locker. They transport safely and the best part – you can pop them in the dishwasher after use! Crucially, their extra-durable tempered glass will withstand school stresses while protecting foods (and backpacks).
3. That Means Breakfast Too
Understandably, the back-to-school season typically has people focusing on school lunches. However, making breakfasts quick and portable can have a substantial time-saving impact on your day. Some great options for quick, all-age, on-the-go breakfasts are smoothies, shakes, and yogurt parfaits. The night before, toss some yogurt, fruit, milk, seeds, or granola into Anchor Hocking's Revolution Gripper Jars. Simply twist the lid tightly closed, and the next morning, grab and go.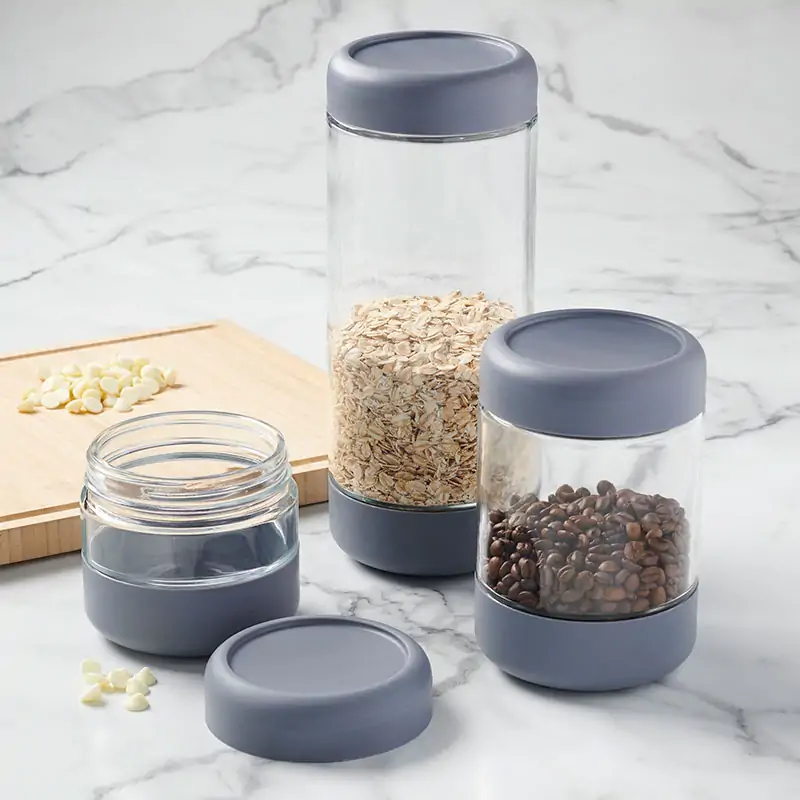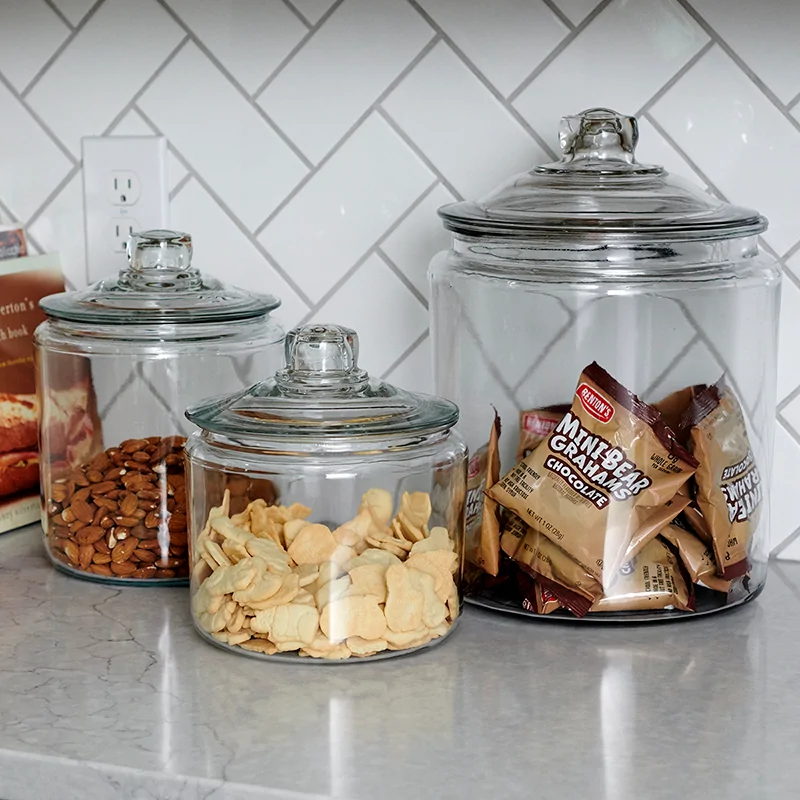 Growing bodies mean hungry bodies! A great way to plan for the after-school munchies is pre-organized snack holders. Anchor Hocking's Heritage Hill® Jars ensure kids' favorite snacks are easily visible, easily accessible, and easily organized for mom or dad. From the smaller 48-ounce size all the way up to 2.5 gallons, thick glass, and easy-lift lids keep foods protected and messes contained. They're a great way to store your own healthy trail mix, store fruit rollups, granola bars, fresh baked cookies, and many more after-school favorites.