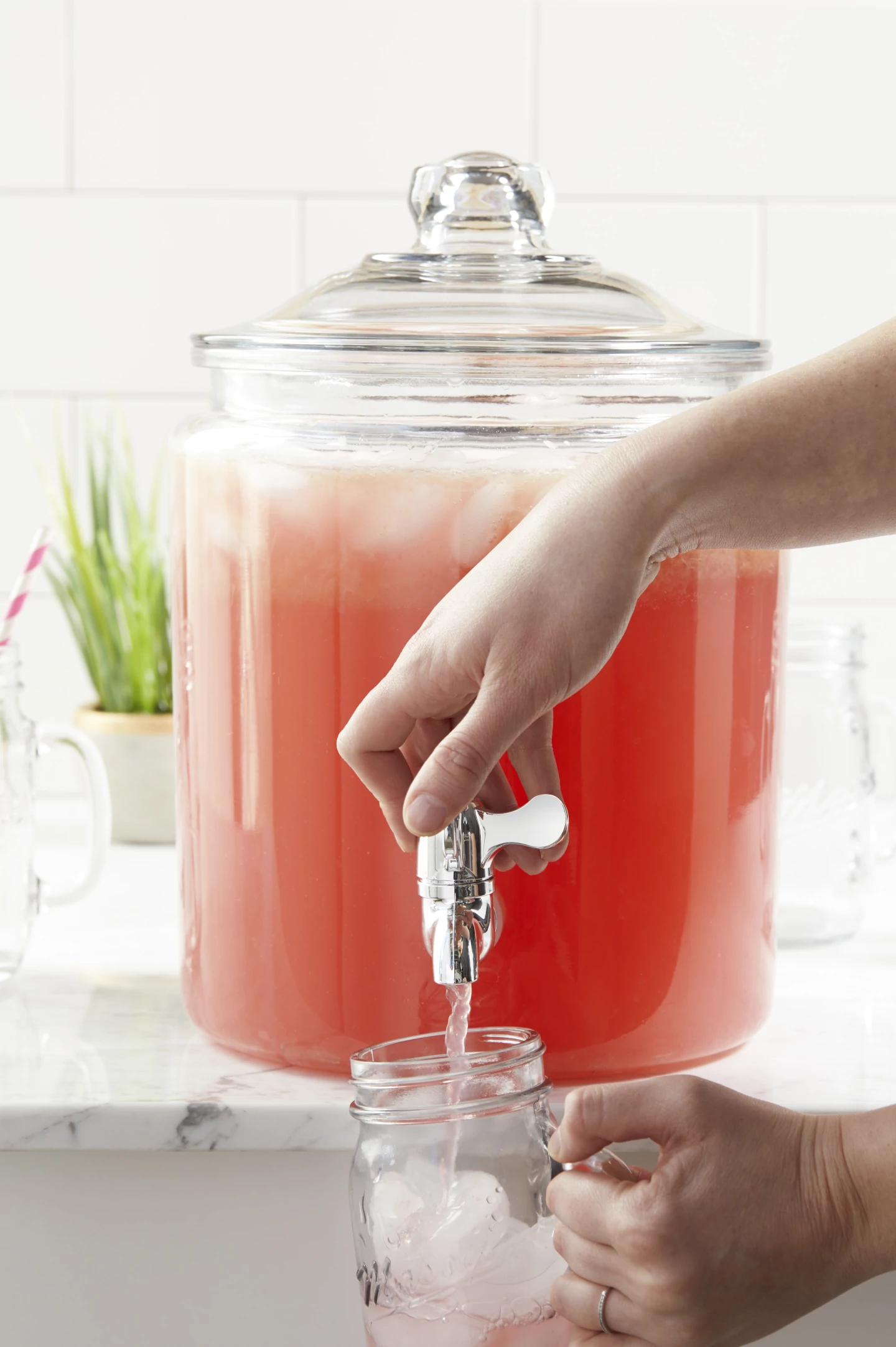 It's finally time to fire up the grill, invite friends over, and enjoy some fun in the summer sun. Whether you're hosting a backyard BBQ, a pool party, or just enjoying some music outside with friends, here are 4 perfect glassware products to make sure your home is as prepared, and stylish, as possible this summer.
Keep your guests refreshed and their drinks cool all day long. Anchor Hocking's Heritage Hill Beverage Dispenser is made of extra thick glass and comes in a huge 2-gallon size, making it perfect for high-volume outdoor parties and picnics. Fill it once and enjoy for hours. Perfect for kid-friendly lemonade, iced-tea, or water. Or more adult-oriented drinks like sangria or margaritas.  The wide mouth is easy to refill, the spigot is precise to pour, and the entire thing is dishwasher safe for easy clean up.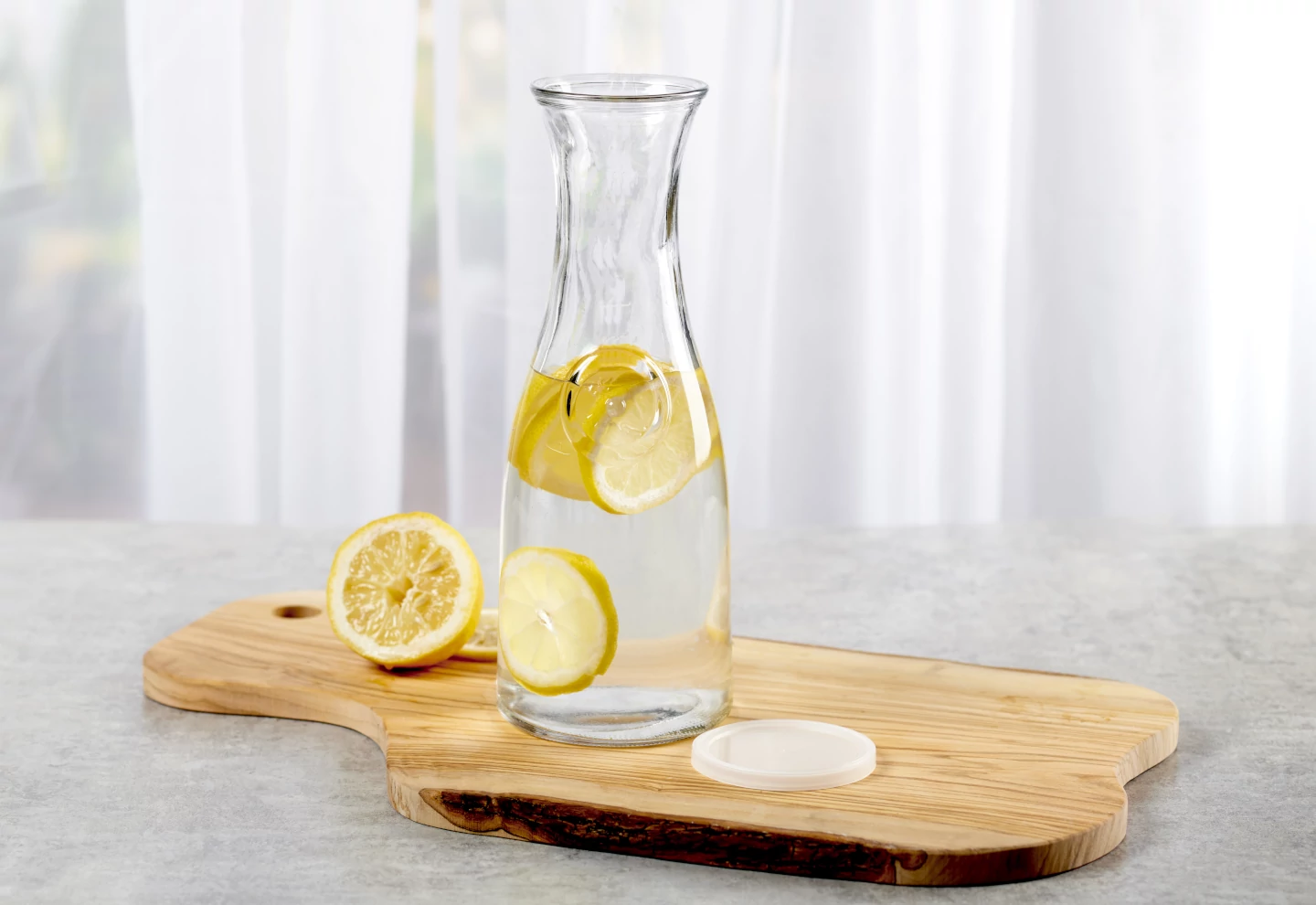 Anchor Hocking's Carafe is a must-have addition to your summer entertaining arsenal. Its sleek design and 1 liter capacity are perfect for serving up an array of beverages from chilled sangria, to homemade lemonade, to pressed fruit juices, to infused water, and much more. Durable glass tapers into an easy-grip neck that flares again for the lip, allowing precise pouring and effortless maneuvering. The result is a unique, stylish glass built to impress – and refresh! – your guests.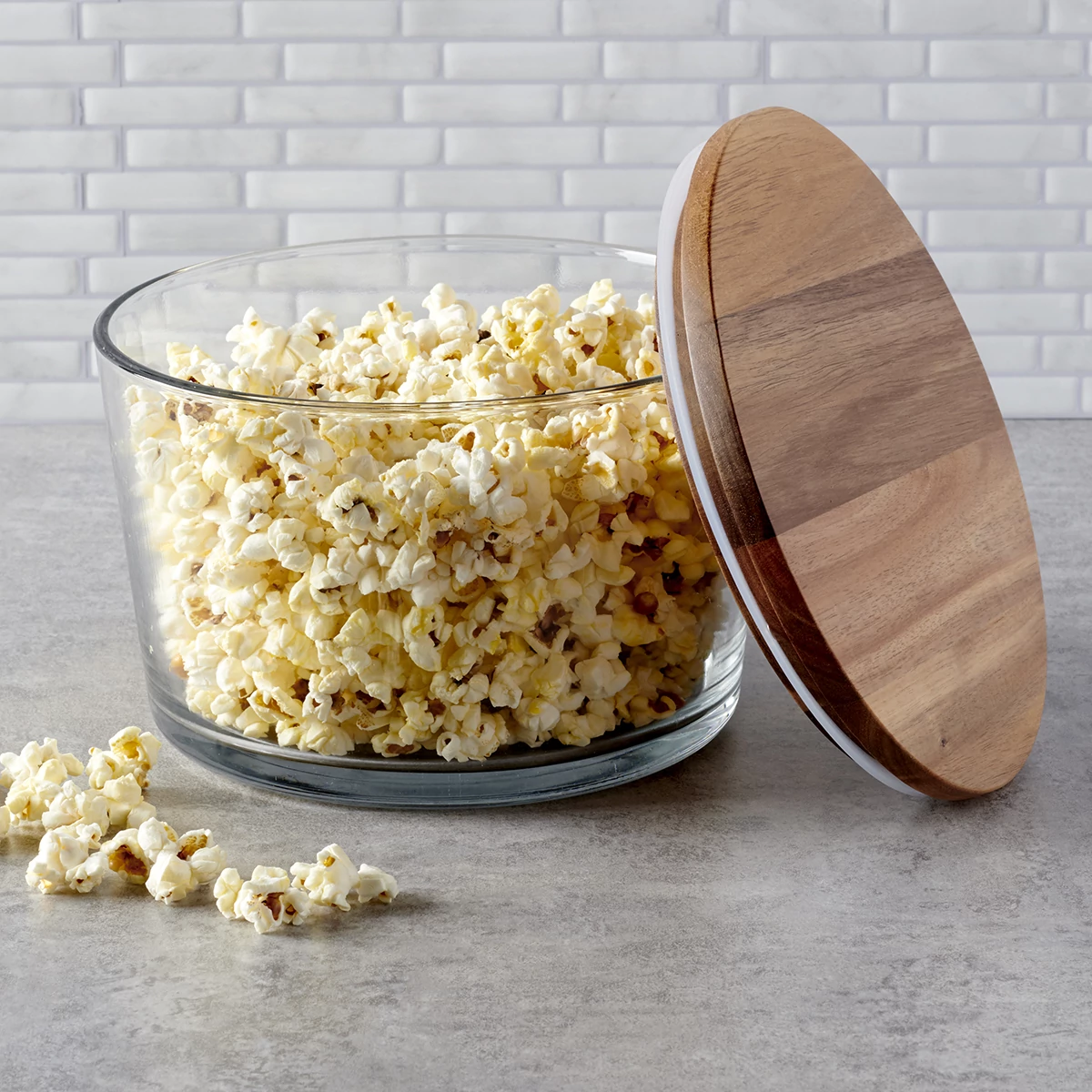 What could be more useful when hosting (or attending) a party than the aptly named party bowl? Trifles, cakes, salads, pasta salad, chips, popcorn and much more – Anchor Hocking's 104-oz Presence Party Bowl is the perfect addition to any summer gathering. Choose either a classic plastic or a more rustic acacia-wood lid, both of which are built for reliable transportation and protection of foods from outdoor elements like wind and bugs. All-clear, extra-durable glass makes it easy to see what's inside and is 100% dishwasher safe for easy cleanup.
Whitman Mini Serving Bowl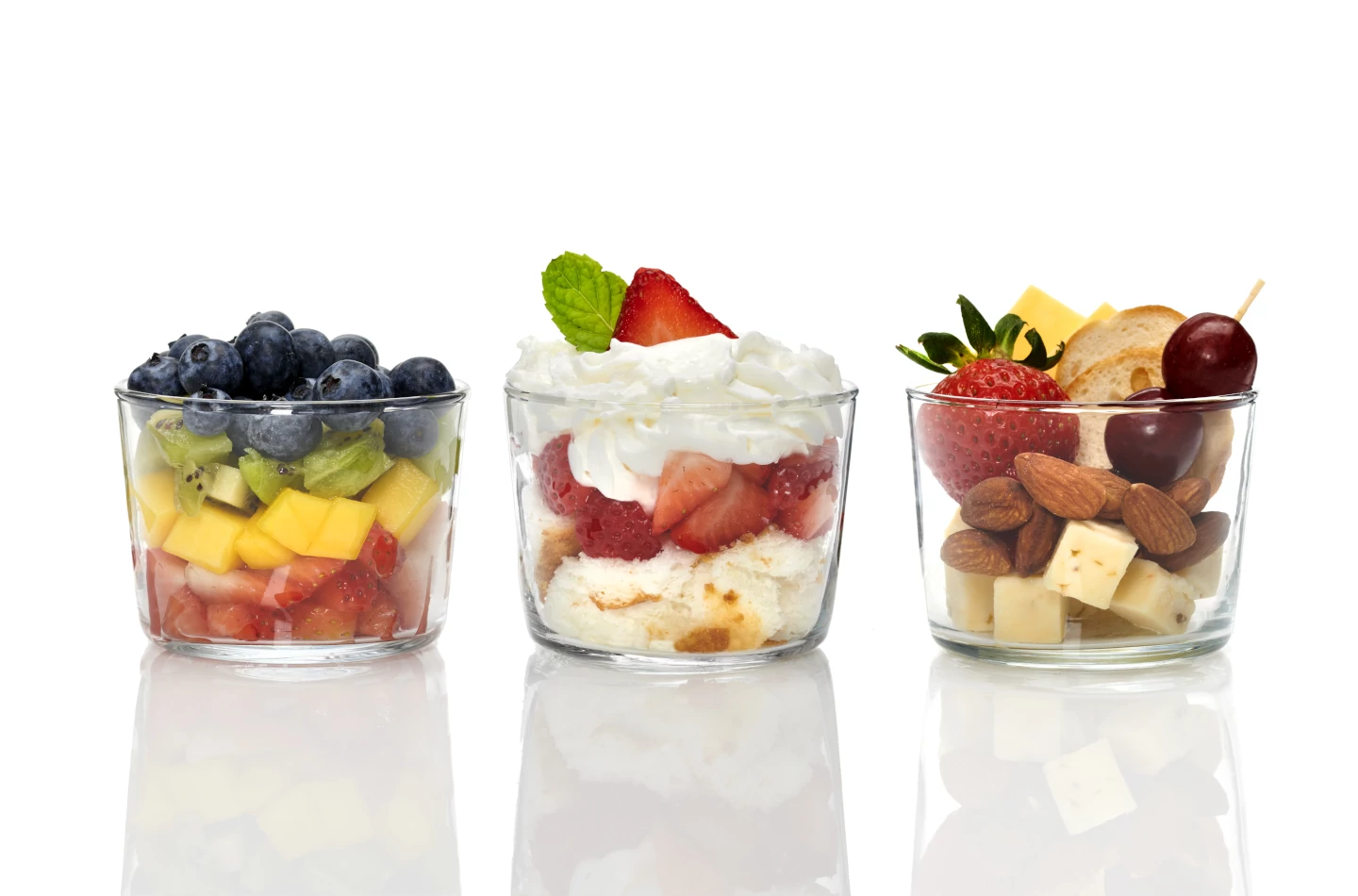 Don't let the small size fool you – The Whitman Mini Serving Bowls pack a big, versatile punch. Perfect for entertaining inside or outside, they're ideal for more than setting out bowls of snacks like candies, nuts, and sunflower seeds. Fill them with individual servings of chilled gazpacho or refreshing fruit salads. Serve bite-sized appetizers such as caprese skewers or mini shrimp cocktails. You can even use them to finish off the night with individual desserts like mini trifles or decadent chocolate mousse.
Whether you're hosting a backyard BBQ, a summer birthday bash, or having some friends over to watch a baseball game, Anchor Hocking has everything you need to make sure your home is ready, and ready to be remembered, this summer.