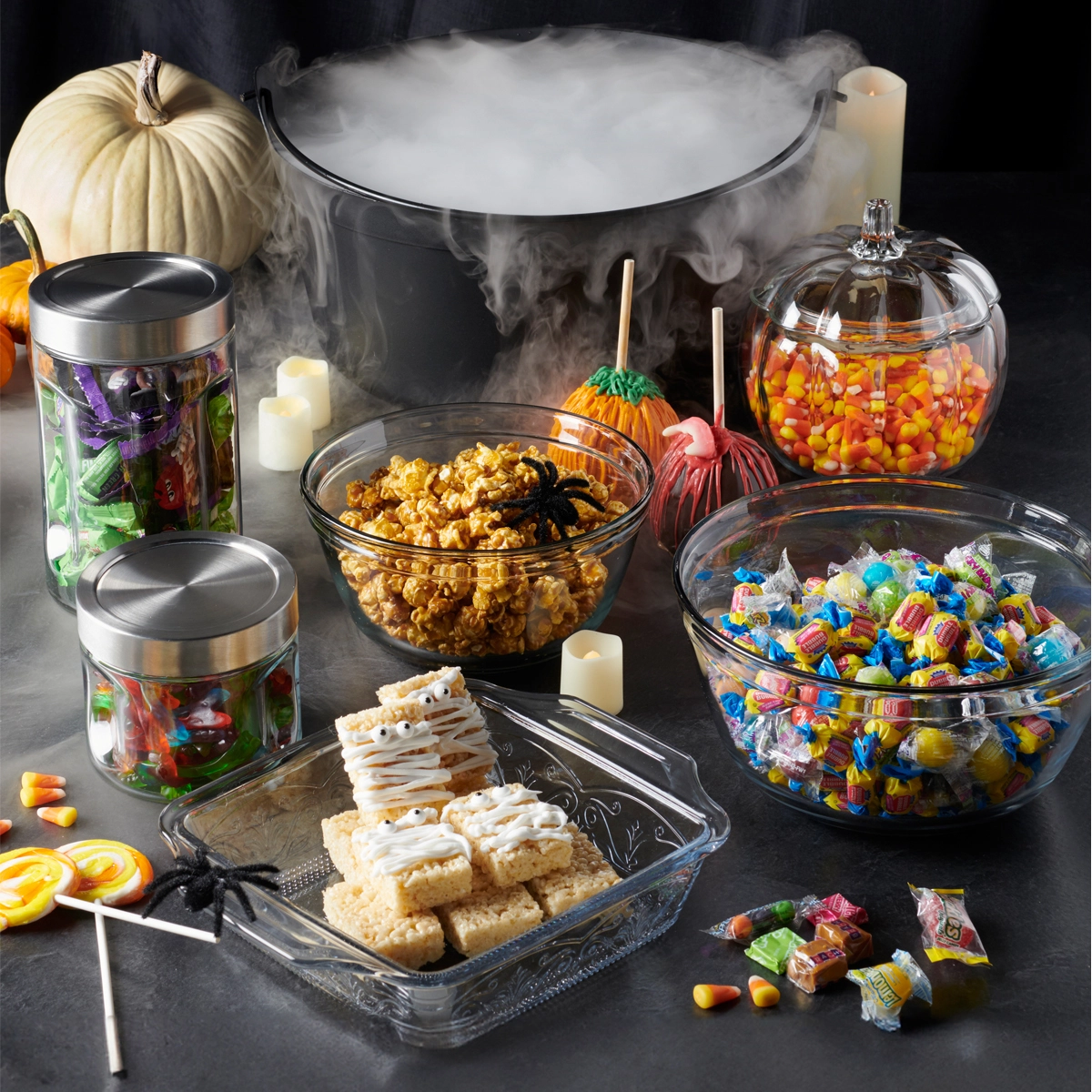 Are you ready to set the scene for a night of spooky sweetness? Today we're walking you through how you can transform your home into a hauntingly hip Halloween bar that serves candy classics and much more. Read on to learn our four favorite suggestions.
Cook up candy corn cauldrons with Anchor Hocking Glass Mixing Bowls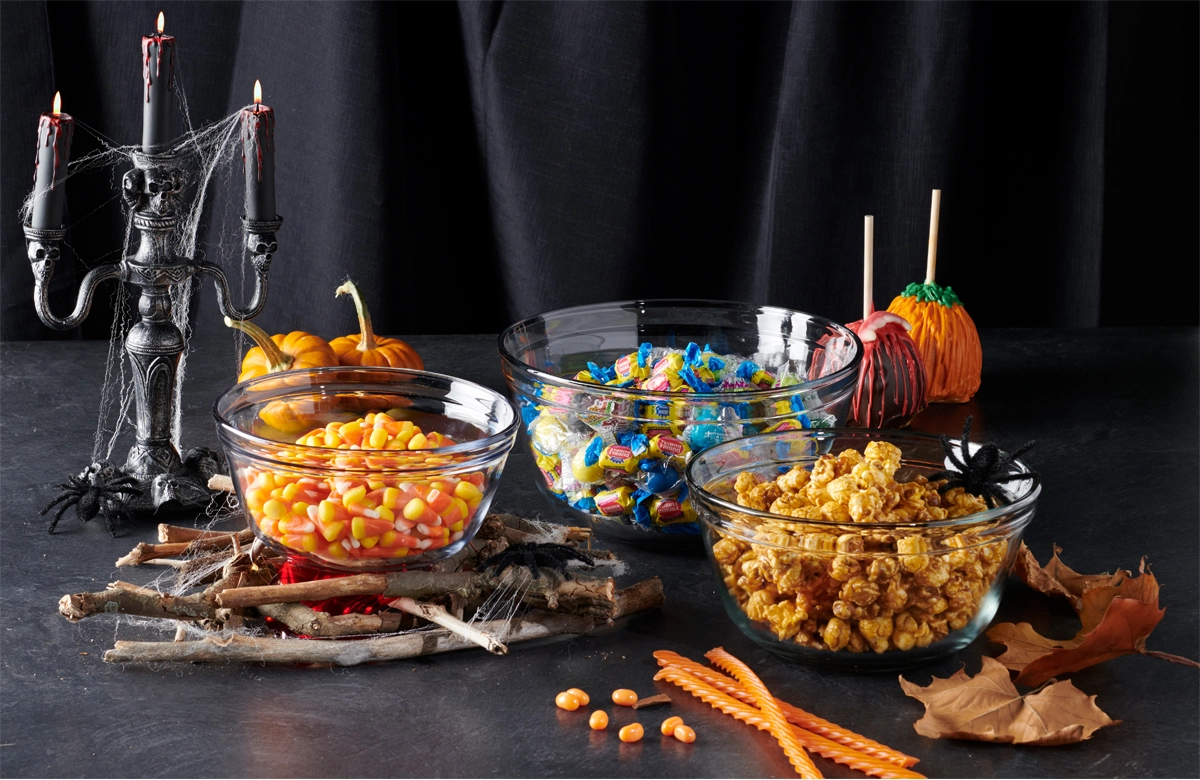 These versatile glass mixing bowls, perfect for holding a variety of Halloween candies, can be easily accessorized to fit your sorcerous celebrations. Dress them up with decorative little witch hats or broomstick stirrers. Add a few twigs underneath as fake kindling. Have some pretend spiderweb peeling off. Finally, overfill with candy corn for your very own fun little cauldrons.
Make mummy-inspired Rice Krispie's with Anchor Hocking 8-Inch Square Glass Baking Dish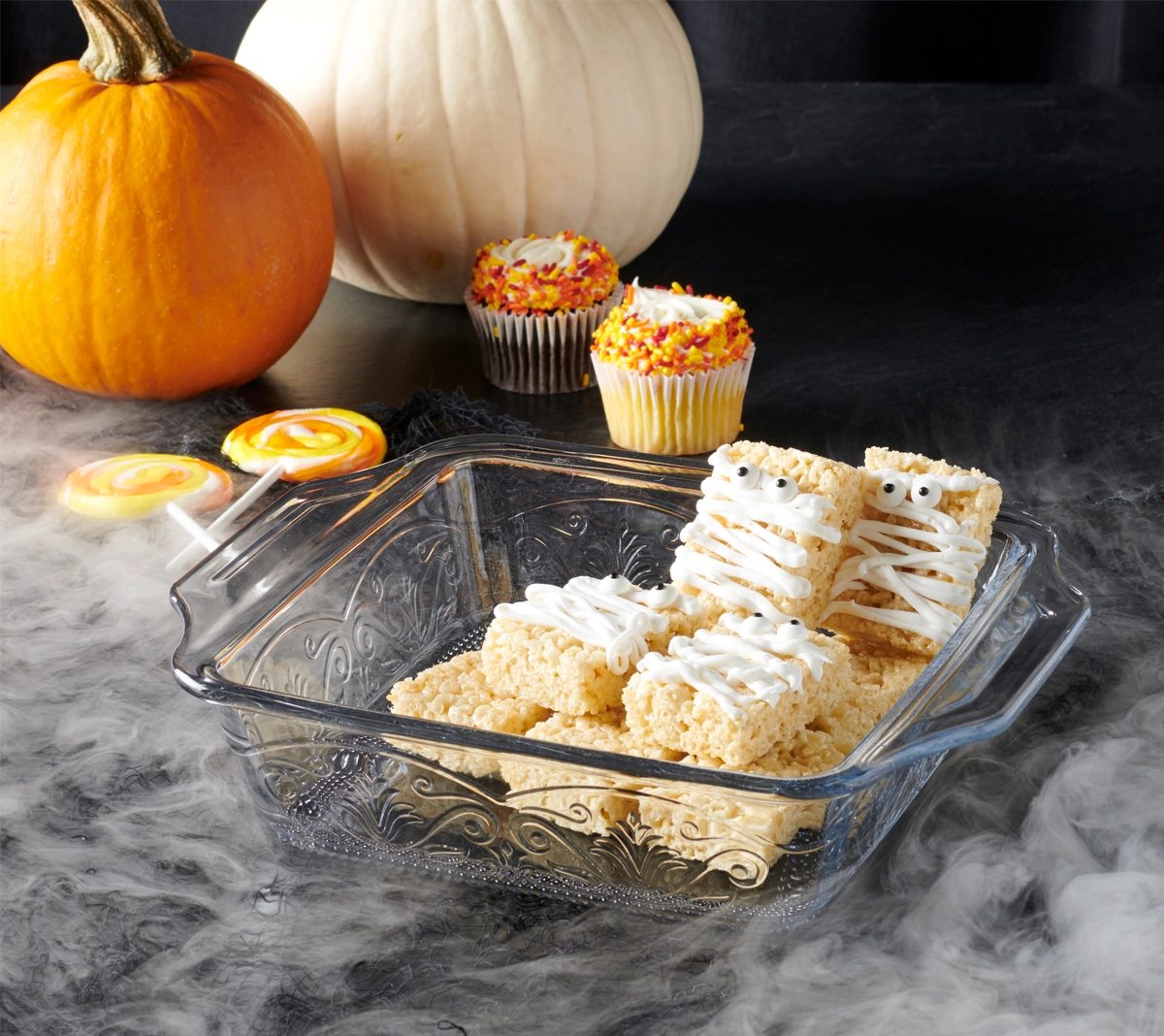 Looking to bake something that's scary fun? Fill the baking dish with a couple Rice Krispie treats. Drizzle on some white chocolate as "bandage" wrapping. Bake for just a couple minutes so they have that soft, haunted look as if they've been there since the beginning of time. Add some candy eyes so they really seem alive!
Create a wickedly wonderful cookie jar with Anchor Hocking Montana Glass Jar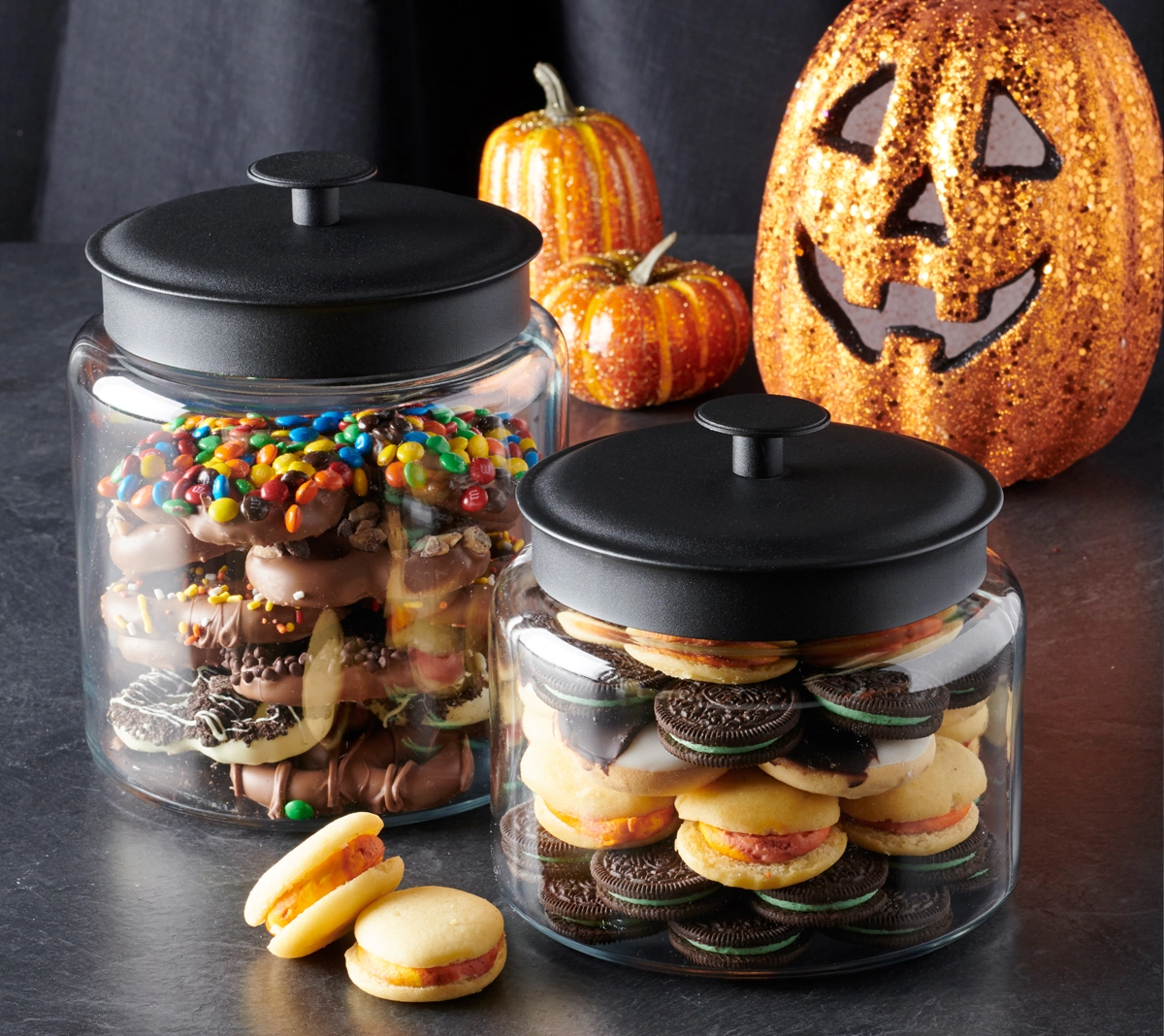 Sugar cookies can be ghoulishly delicious when they're iced white then webbed with black icing. When they're cooled and ready, fill one of our bigger Montana Jars up to the brim. The lid will keep your cookies fresh throughout the night.
Make a spooky spread of trick-or-treat favorites with Anchor Hocking Gripper Jars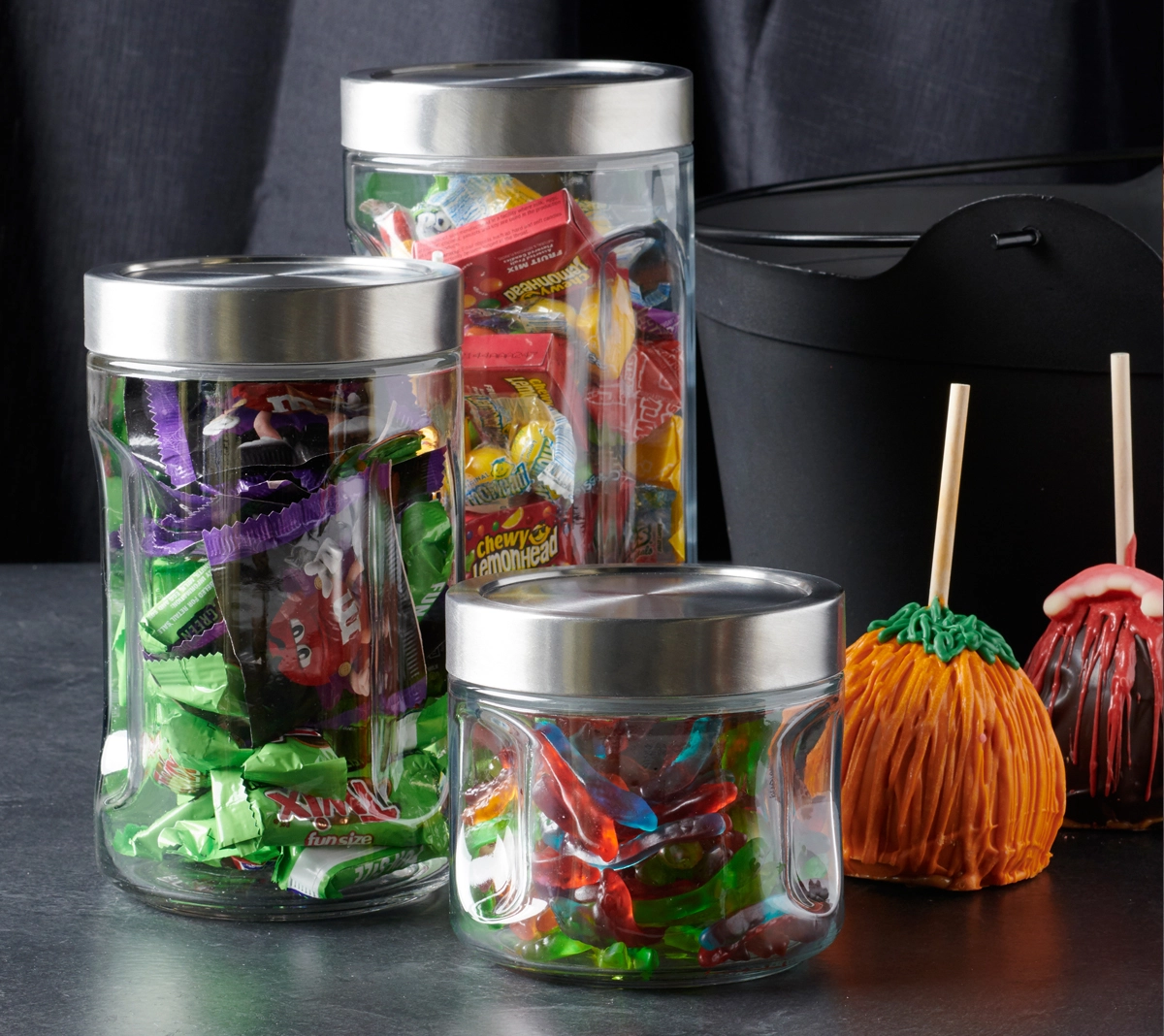 These versatile jars are your secret weapon for setting up a spellbindingly fun candy bar. Pack them with the things kids like getting most when they go door-to-door: Snickers, Starbursts, Reese's and more. The Gripper Jars' clear glass design lets you showcase eye-catching wrappers and shapes, while being easy to lift, shift, and refill without spilling. Plus, if you're serving up candies that tend to go stale like gummy worms or jellybeans, the jars' airtight seal ensures your goodies will stay fresh and ready to munch for weeks to come.