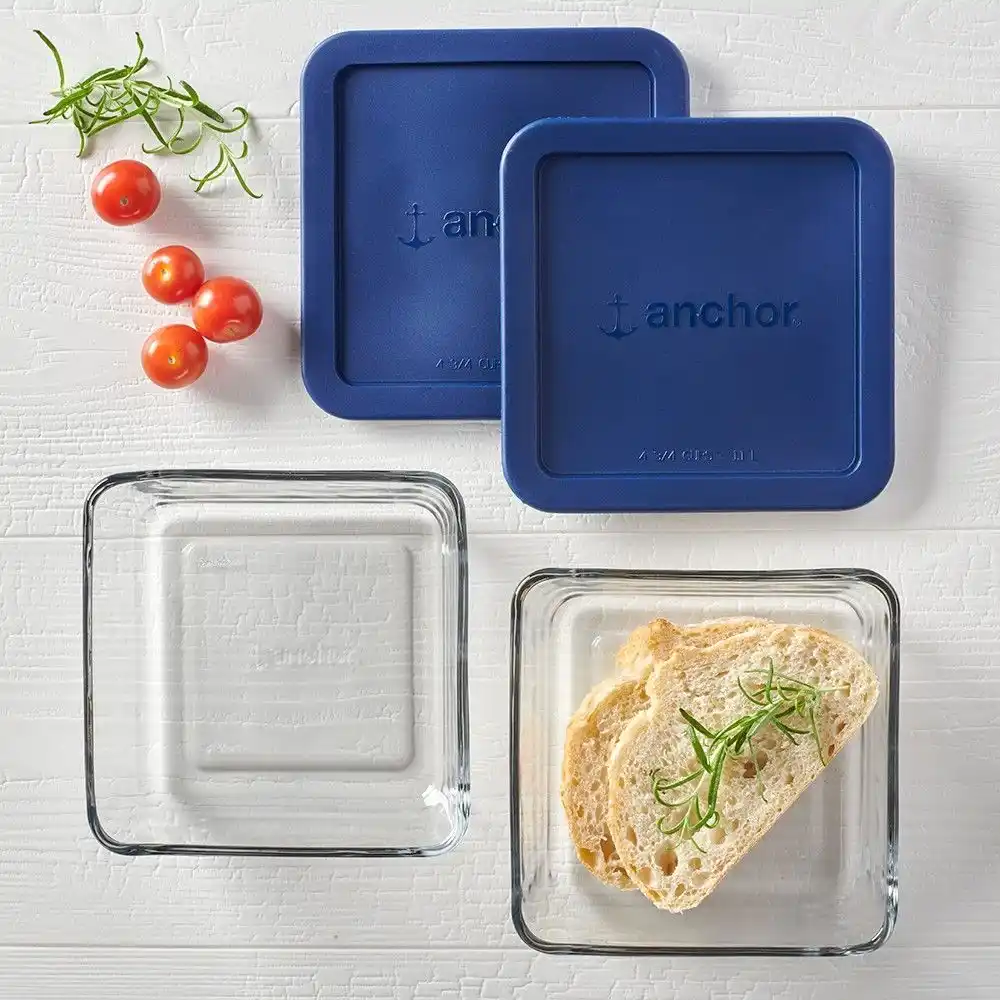 Are you tired of eating out, buying bland pre-made meals, or struggling to plan your New Year's health-kick? Meal prepping is the answer. In one day, you can create portable lunches and healthy dinners for the family that last you an entire week. In this article we'll cover everything you need to know – from the meal prep basics, to deciding on the right type of lid, to picking out the right size containers.
Let's start with the meal-prep basics:
Extra time planning your grocery trip saves you time in the long-run.
Cook in bulk, ideally on the weekend or your day off. Large leftovers are the key to saving time later in the week.
Experiment with staple meats (chicken, pork, beef) and fishes paired with rotating vegetables that are quick and easy to cut and roast (broccoli, Brussels sprouts, cauliflower, carrots, potatoes, etc.).
Utilize large-sized bakeware, slow-cookers, or pressure cookers to make meal prep easier and faster. Something that can roast a ton of food like Anchor Hocking's 4.8-Quart Rectangular Baking Dish is ideal.
The cooking basics are essential, but meal-prepping mostly comes down to having the right storage.
When to use personal sized
food storage containers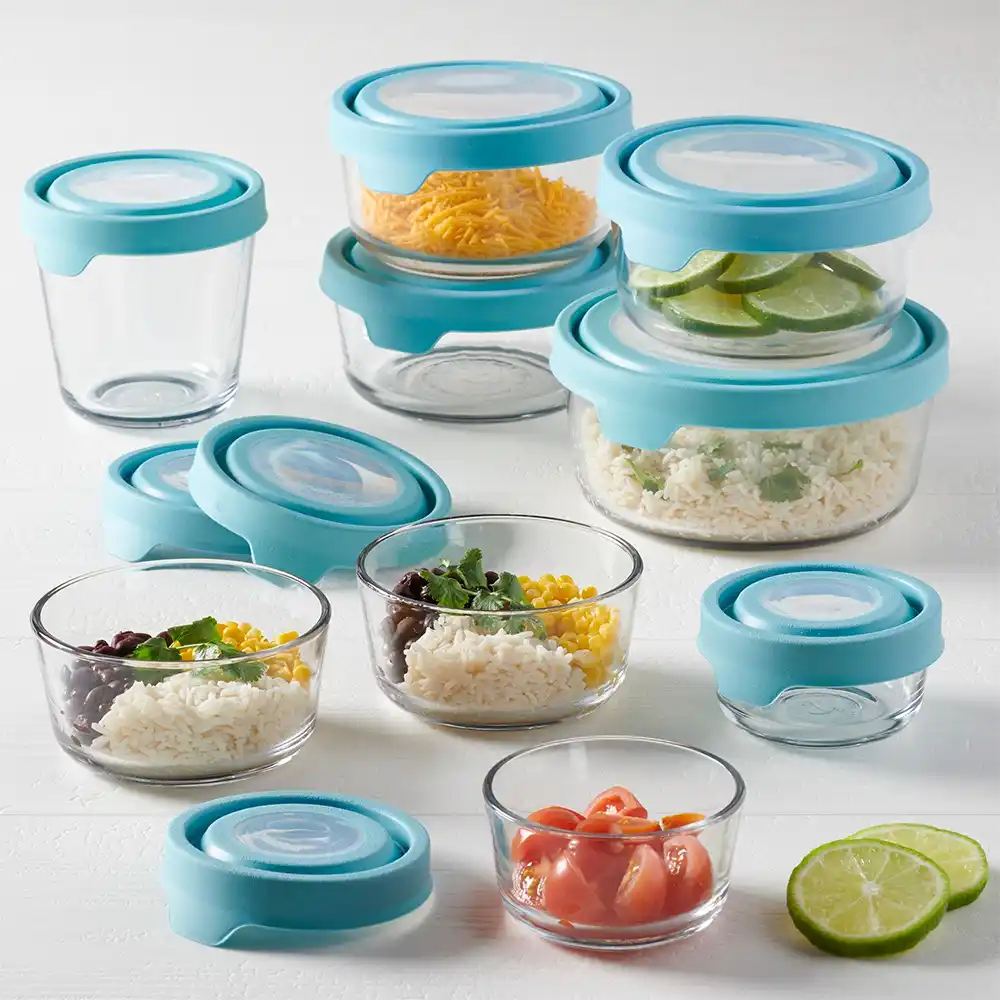 Personal sized storage containers are great for portioning out individual meals accurately, which can be helpful for maintaining a healthy diet and avoiding overeating. For transporting to work or school, Anchor Hocking's Round True Seal Set of 3 are exactly what you're looking for. Three healthy, ready-to-eat meals are at your fingertips.
When to use large sized
food storage containers
Large meal-prep containers like Anchor Hocking's 6 and 11 cup can be found in this 20 Piece SnugFit Food Storage Set and are ideal for a few situations:
When cooking for a family, you can serve exact portions directly onto the plate that needs to be reheated in the microwave whenever someone gets hungry.
When working from home, there's no need to organize everything into individual meals ahead of time as you're not taking the food with you.
When attending a party or function, you can carry enough for everyone to enjoy.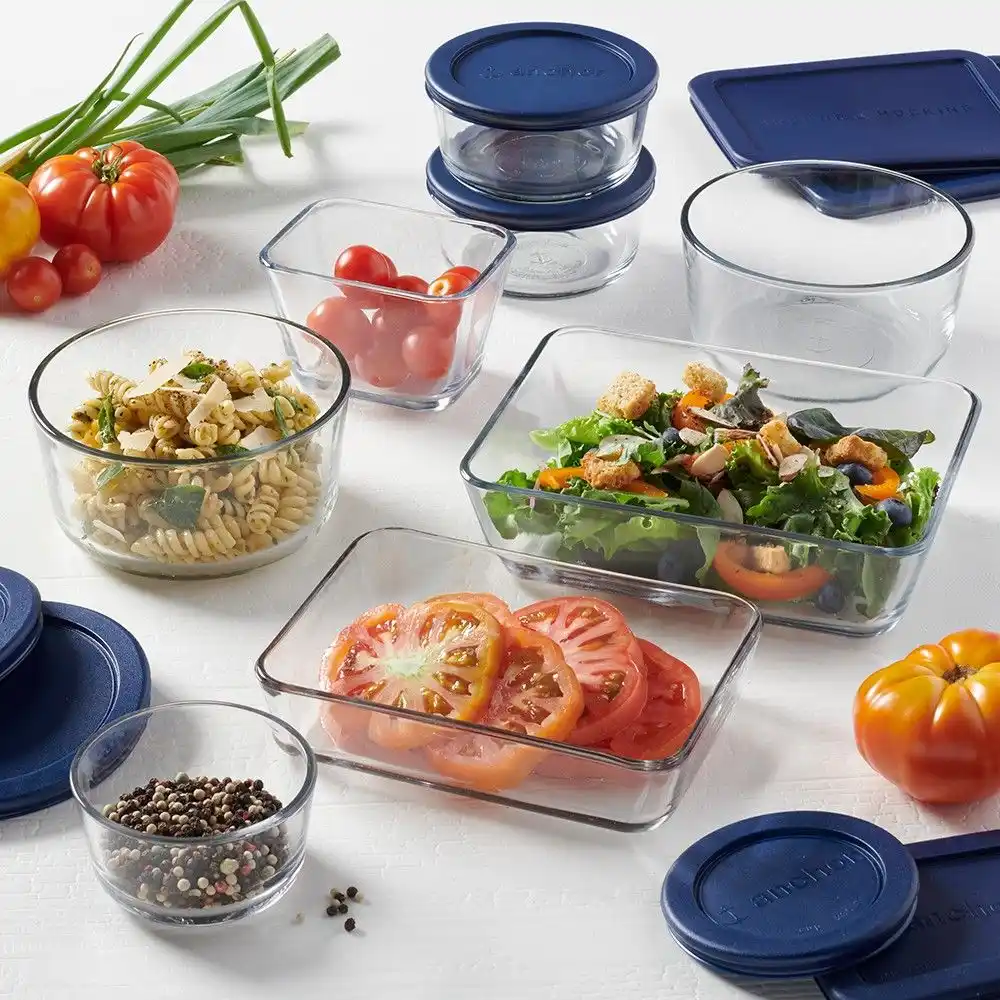 The right lid comes down to two factors:
How spill-able is the food going inside?
Are you transporting or leaving it in your fridge?
Anchor Hocking's three lid options promise to cover your every need.
Anchor Hocking 16 Piece Snugfit set gets you great quality on a budget. While perfect to store in fridges and freezers, they're not the model we'd recommend for rough-and-tough journeys.
Anchor Hocking 10-Piece TrueSeal Set form-fit to glass bottoms, ensuring reliable protection and transportation. These are the lids you want if you're nibbling on a fresh salad at your desk or reheating chicken and broccoli in the school microwave.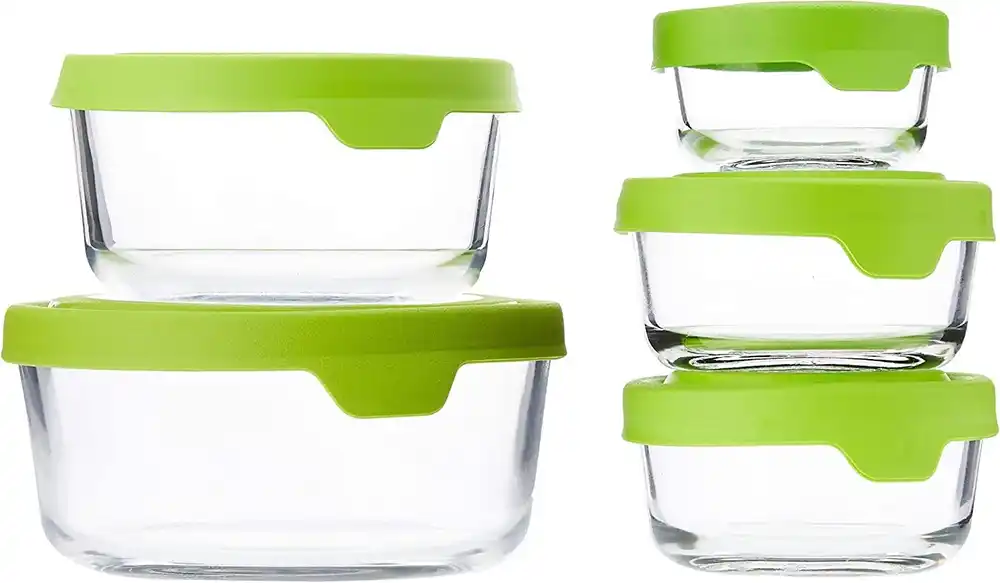 Anchor Hocking 10 Piece Locking Lid Set is the anti-spill gold-standard. Ideal for riding your bike through the city, hiking up a trail, or carrying soup in that bag you absolutely can't stand to have anything happen to.