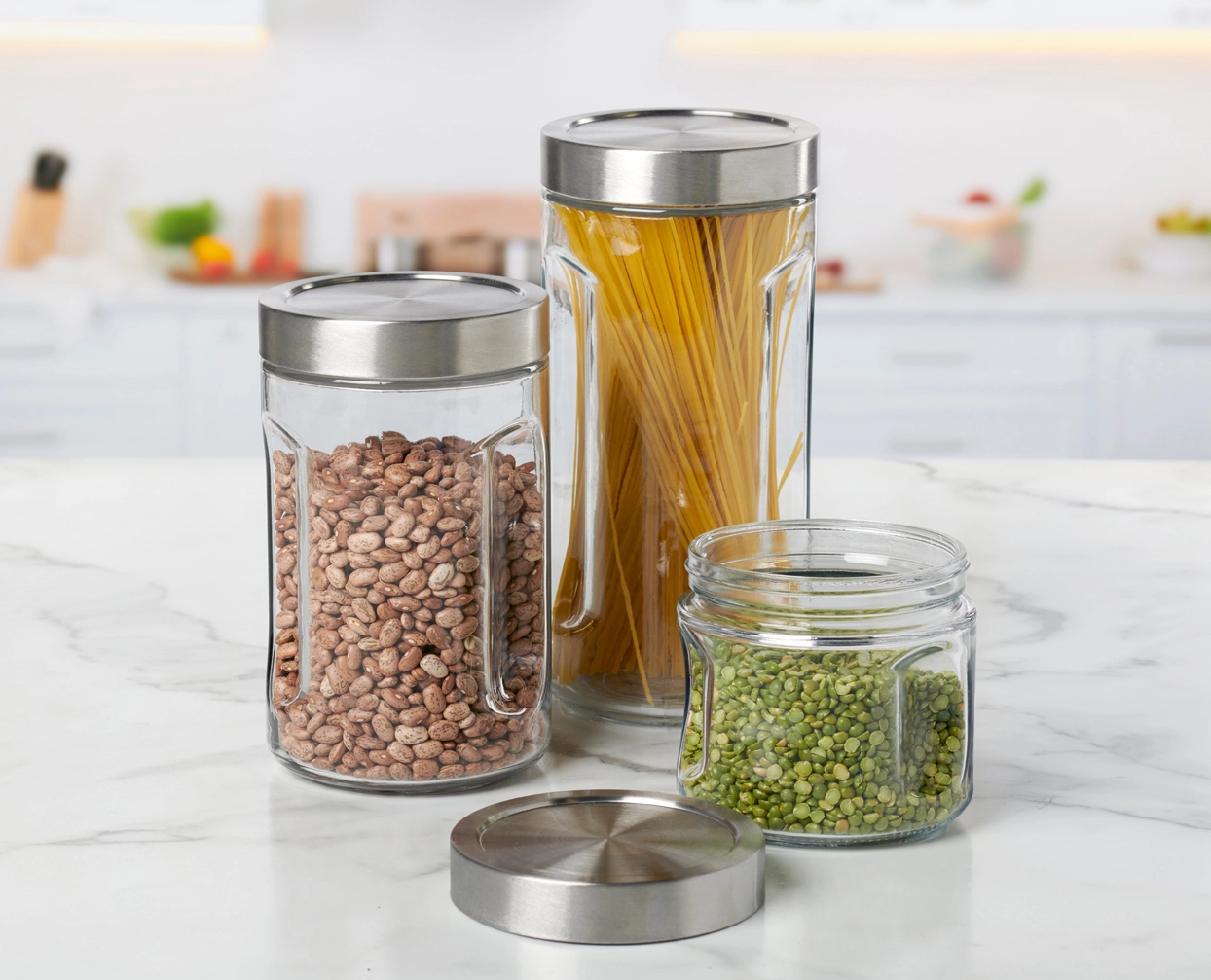 Pantries tend to become cluttered messes of random cans, bags, and boxes. The result is wasted time searching for products you can't find and wasted money buying foods you already have. Luckily, a little bit of organizing using the right products can transform your pantry. Below are the 5 best ways to sort your items into categories, as well as the ideal container for each category, to create a functional and efficient pantry.
1. For countertop storing candy, chocolate, granola bars, fruit roll-ups and other snacks: Anchor Hocking's Heritage Hill® Jars.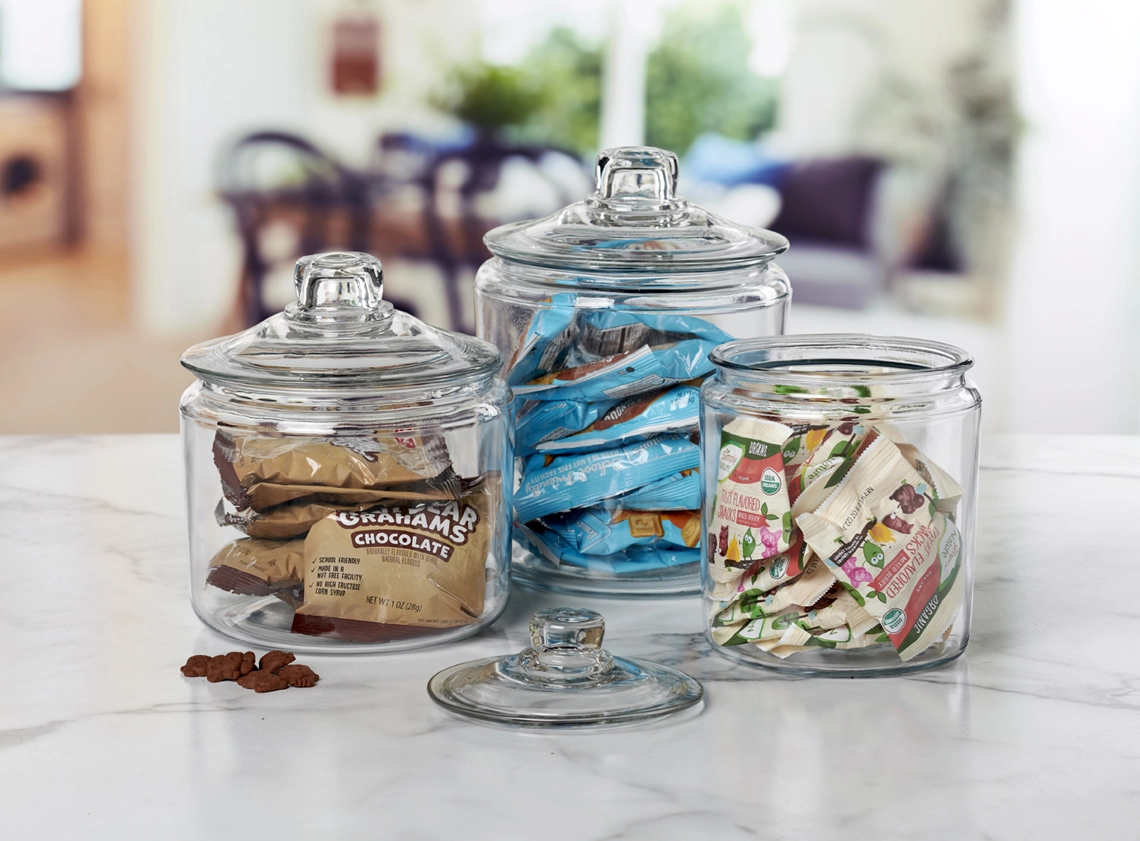 2. For quick-cook dry foods like pasta, beans, and oats: Anchor Hocking's SecureLock® Gripper Jar.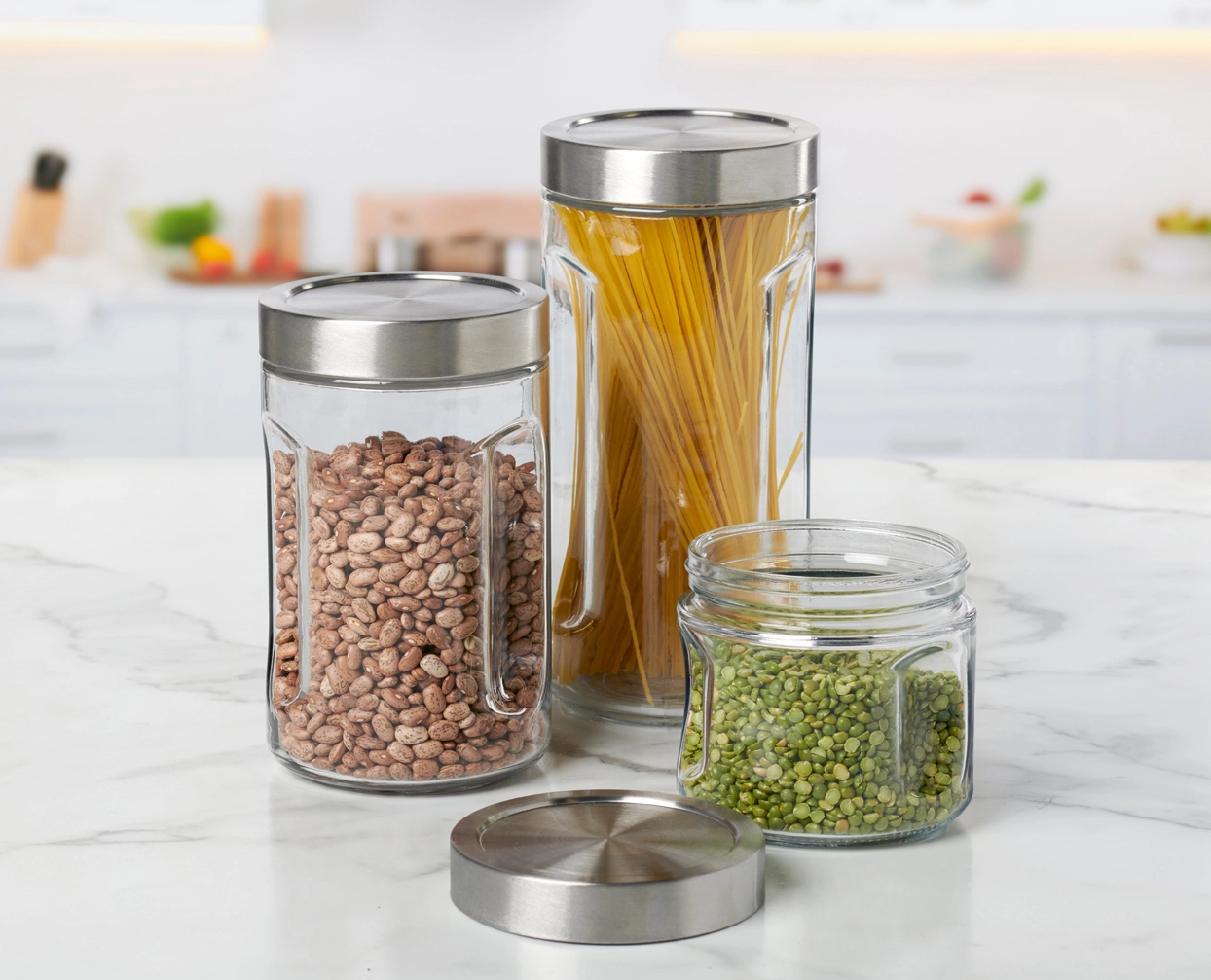 3. For items like oats, cereal, and crackers: Anchor Hocking Cracker Jars.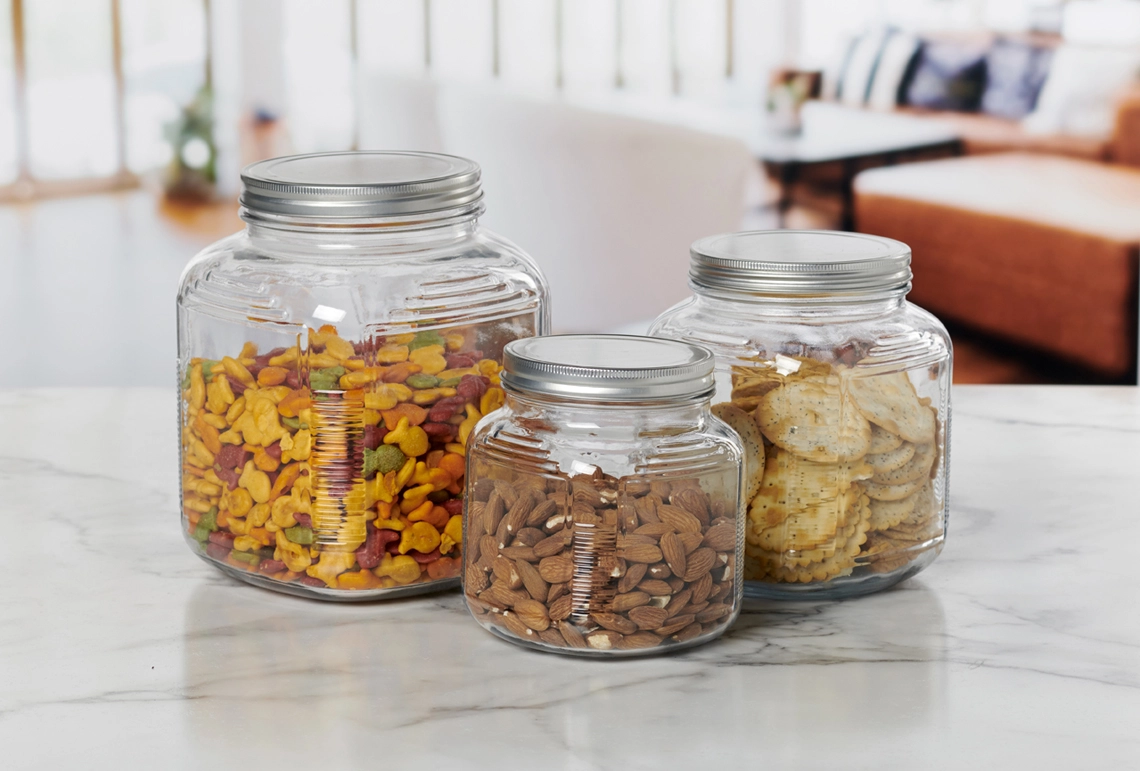 4. For high-use items like tea, coffee, herbs, spices, nuts, and candy: Anchor Hocking's SecureLock® Revolution Jar.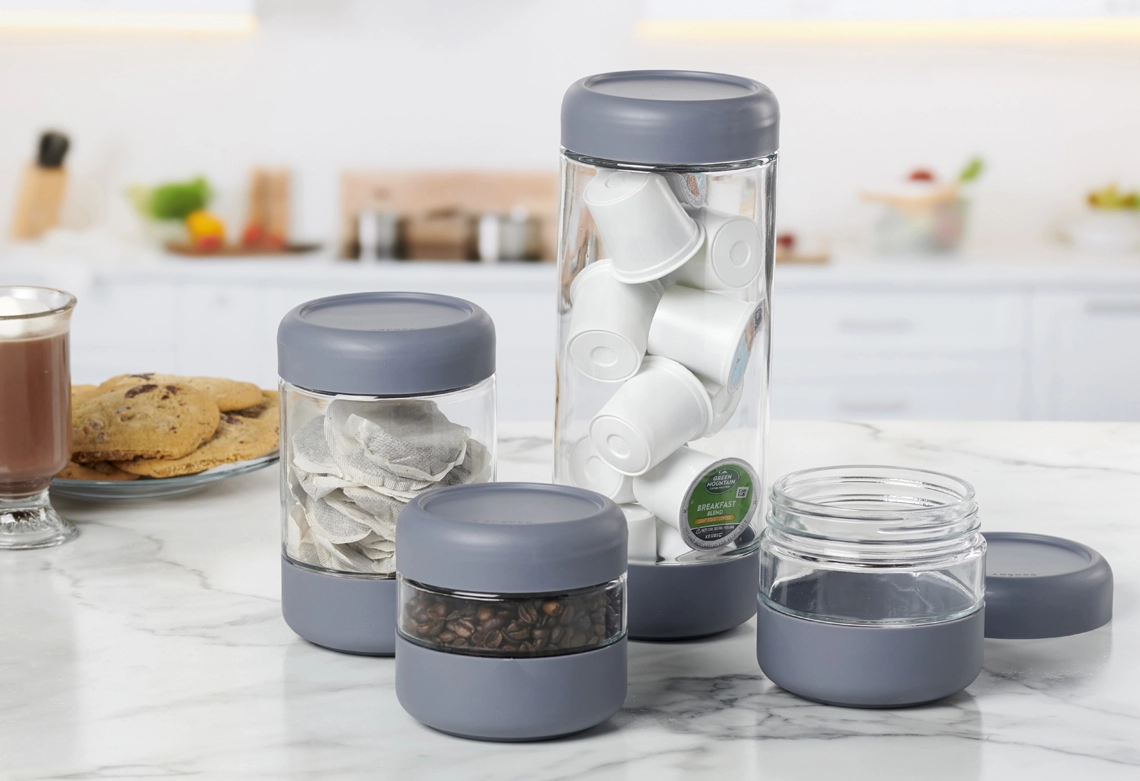 5. For large amounts of dry goods like granola, sugar, or flour: Anchor Hocking Montana® Jar.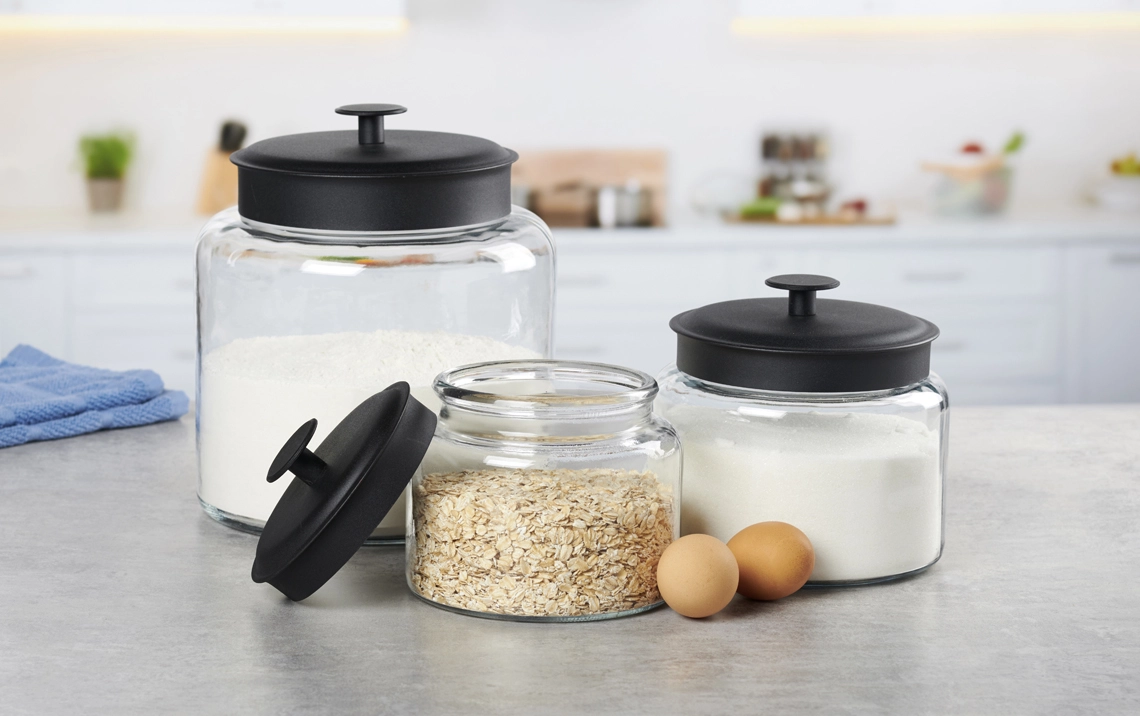 Amazon.com: Anchor Hocking 1.5 Gallon Montana Glass Jar with Lid (2 piece, black metal, dishwasher safe): Cookie Jars: Home & Kitchen
Wide glass bottoms and easy-lift lids (with a silicone seal inside to preserve freshness) are perfect for families who frequently bake, cook, and create. There is a need to have supplies and ingredients at hand at all times. Options for stainless-steel or artisan wooden lids can match the aesthetic of any house while looking stylish enough to stay out in the open.
By following these simple category suggestions, you can transform your pantry into a well-organized, efficient space that makes cooking and meal planning a breeze.