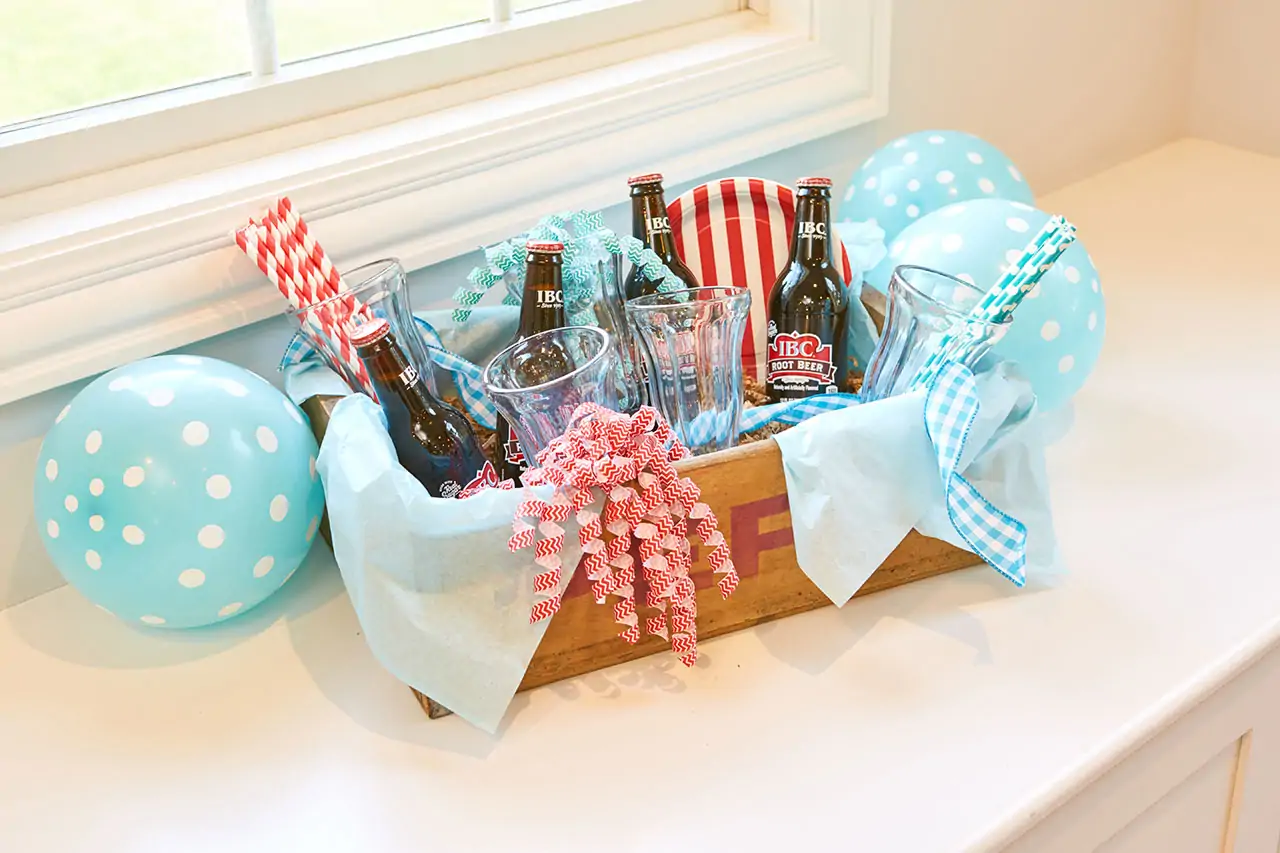 The Fourth of July is unique among big American holidays. Packed full of outdoor cookouts, picnics, and booming fireworks, it's hard not to enjoy the day. Follow these 5 steps to make sure your Independence Day is a success.
First on everybody's Fourth of July mind: finding the perfect spot to view the fireworks. A good view is only the tip of the iceberg. It's what you bring that makes a location comfortable. Chairs, blankets, and gear are equipped for the environment. Is it sandy? Grassy? Flat? Inclined? Do you need materials to lock down napkins? Are you far from refills?
When considering food, a great product for every on-the-road eventuality is Anchor Hocking's 3-Quart Bake-n-Take Tote Set. Bake your finest Fourth of July creation in the 3-quart baking dish. Cover it safely with the BPA Free lid. Keep it warm for hours with the hot/cold pack. Carry and protect it, rain or shine, with the strapped tote bag.
Planning the Fourth of July menu likely means preparing cookout staples: barbeque, burgers, hot dogs, corn on the cob, and potato salad are sure to be a hit. However, don't be afraid to try something fancy.
Charcuteries require little preparation and have become increasingly popular. Anchor Hocking's Olive Wood Boards are Italian-made and naturally shaped. They provide the perfect artisan surface to support cheeses, cured meats, and fine bread for hours. If you're in your backyard, throw in a bottle of wine along with the Karen MacNeil Flavor First® Wine Glasses. In two simple steps, you have the perfect laid-back July evening.
While some might be hosting a Fourth of July party at home, chances are most are attending festivities at public parks, downtown street parties, or friendly neighborhood cookouts. That includes food prepped ahead of time. It's essential to have the right equipment. Here are a few suggestions for different types of foods:
Transporting sauce-heavy barbeque? Cook, cover, and carry securely all in one spill-proof dish with Anchor Hocking's Lock Lid Bakeware.
Preparing a creamy dip? Anchor Hocking's 12-Piece Rounds with SnugFit Lids® will handle any size and any consistency.
Are you in charge of the party's drinks? The Heritage Hill® Dispenser comes with a spigot to serve lemonade, sweet tea, or sangria in style.
Cakes, brownies, and ice cream are all classic holiday treats but don't be afraid to get creative. Anchor Hocking's Monaco Trifle Bowl is a fun way to show off desserts with festive red, white, and blue layers.
Then again, what's more American than apple pie? Anchor Hocking's 9.5 Inch Pie Plates are a simple and affordable crowd pleaser. Tempered Tough®, they're built to serve your every need. Reheat extra slices in the microwave, throw leftovers in the fridge, and, when you're finished, toss the pie plate right in the dishwasher for easy cleanup.
Decorations are an easy way to tie your July Fourth celebrations together. Start with color: as much red, white, and blue as possible. Don't be afraid to get creative with it. Think flowers, centerpieces, napkins, bandanas, stickers, and more.
Next, think accents. Anchor Hocking's Hobnail line is a great way to match your on-theme colors with a rustic American design.
You could also celebrate America's vintage past. Anchor Hocking Fountainware serves ice cream, Sundays, and floats in diner-style glasses that promise to take old folks down memory lane while bringing along the younger generation.
Fourth of July can sneak up on you. The good news is with the few easy steps above you can acquire everything you need once and reuse it for years. When next year rolls around, you'll be prepared to celebrate without stressing about the little things.