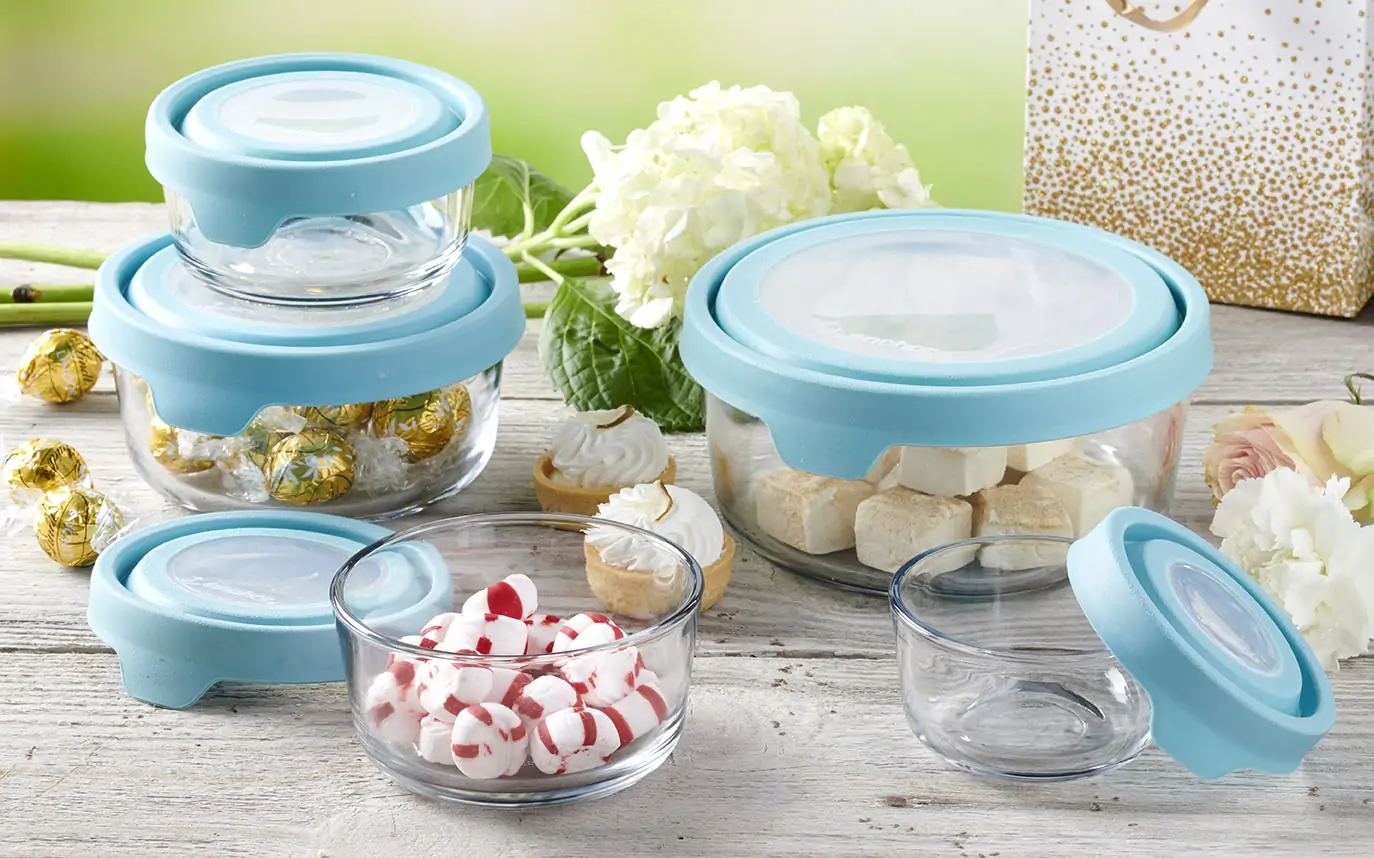 Buying wedding gifts usually means choosing either something meaningful or something practical. Remember, practical gifts are often the most meaningful. Newlyweds who are just getting started, upsizing houses, or reimagining their family situation, all want gifts they will actually use. So where should you start? Our advice: the kitchen.
Here are 3 wedding gift ideas that will help turn every newly married house into a home:
1. Storage Containers:
Wedding gift ideas usually jump to staples: plates, pots, and pans. But any experienced homemaker will tell you: no kitchen functions without storage containers.
The best food storage containers are microwave, oven, fridge, and freezer safe. Look for BPA-free lids that don't leak dangerous chemicals into food. Forgo plastic in favor of glass vessels that won't warp or discolor. Food storage containers with these qualities make great wedding gifts because, in addition to protecting foods and preserving flavors, they're versatile enough for more than just storing food.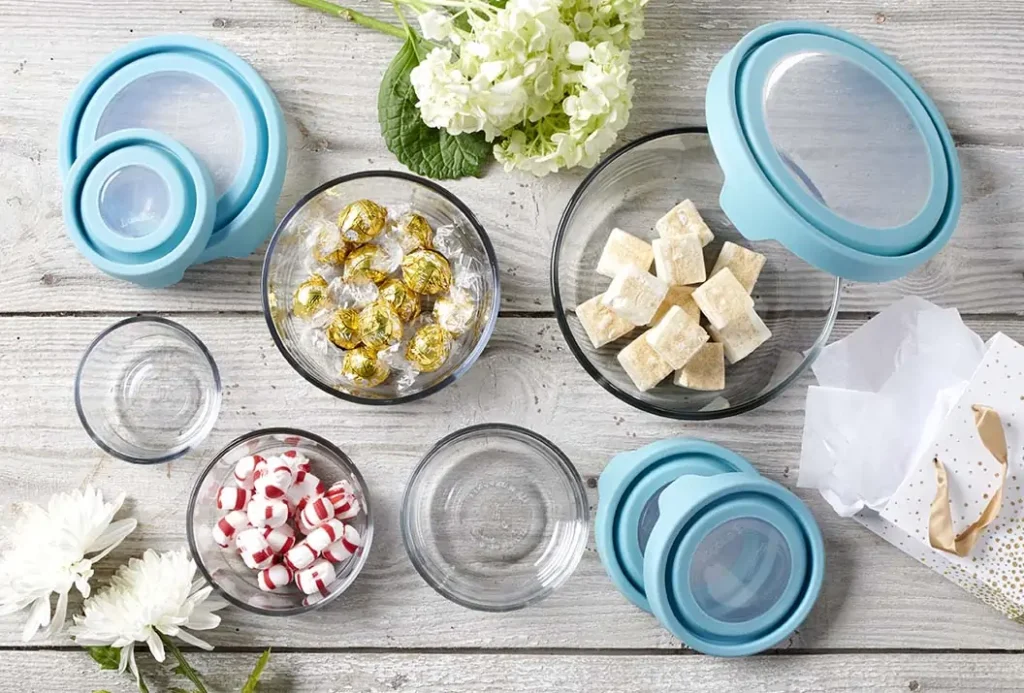 Anchor Hocking's 10 Piece Mineral Blue TrueSeal Food Storage Containers are a great wedding gift option. Tempered Tough®, they bake, transport, serve, store, and reheat – all in the same dish. The variety of sizes handle every need. This one wedding gift can meal-prep a week's worth of food for a busy work schedule, drive multiple courses to the in-laws across town without worrying about leakage, freeze and thaw soups for school, and much more. Even better, when finished they slide in the dishwasher for easy cleaning.
2. Bakeware 
A wedding is the perfect opportunity to gift newlyweds their kitchen essentials. Everyone needs reliable baking dishes, whether they like simple meats, artisan baked pasta, or scrumptious desserts. When selecting bakeware, choose tempered glass that's durable enough to be used over and over again. Below are some great options.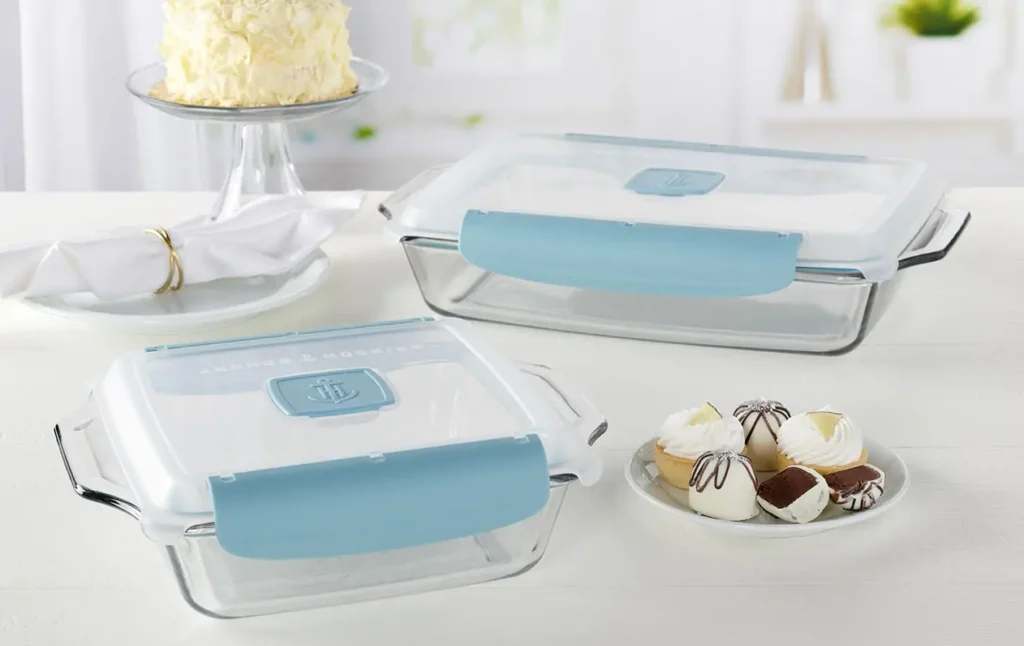 For multi-use functionality, Anchor Hocking's Locking Lid Bakeware is part bakeware, part storage container. The newly minted locking-lid technology allows you to cook, serve, store, transport, and reheat without changing dishes. Oven, fridge, freezer, and microwave safe, glass is non-stick and non-toxic. This is one time-saving wedding gift that anyone who cooks will thank you for.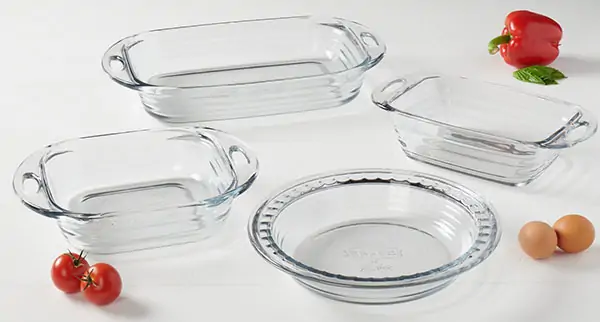 If you're looking for something more basic, Anchor Hocking's Fire-King line provides high-quality, in-demand bakeware sizes that will last for years – perfect for a special occasion present you want to be remembered. Check out the Multi-Pack, which includes (1) 3-quart baking dish, (1) 8-inch cake dish, (1) 1.5-quart loaf dish, and (1) 9.5-inch pie dish. Extra-large handles allow for easy transportation while extra deep capacities evenly bake casseroles, lasagnas, chicken, fish, roasted vegetables, cakes, brownies, and more.
3. Drinking Glasses
Drinking glasses make a great wedding gift because they're used so frequently for so long. For years, those sips of morning OJ, lunchtime soda, or evening rum-and-coke will accompany memories of the magical time they were gifted. How do you pick the perfect pair? We recommend glasses nice enough for special occasions while contemporary enough for everyday use.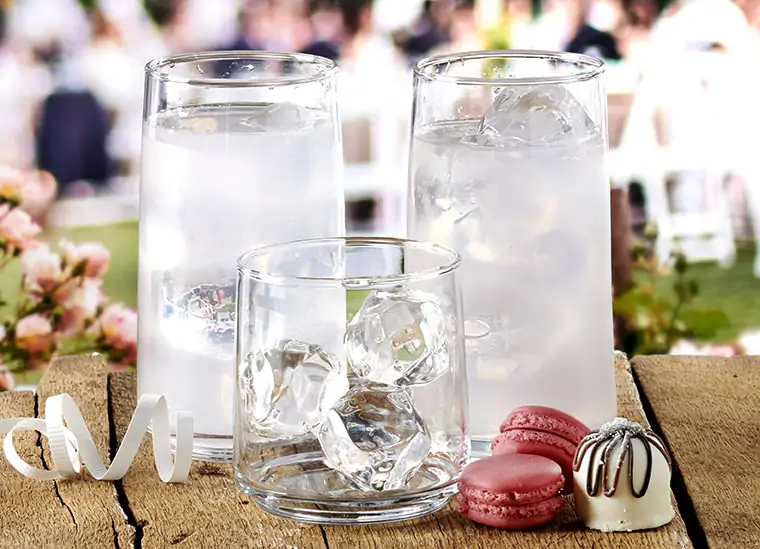 A great option is Anchor Hocking's Finlandia line. In looks and function, these drinking glasses are built to be used often, at every meal, and with every liquid. Water, juice, and milk will fit as easily as Manhattans, Mojitos, and straight spirits. A rare design that never goes out of style, for years and years newlyweds will think of you every time that they use them.